News
Get Some Physical Gold or Silver Now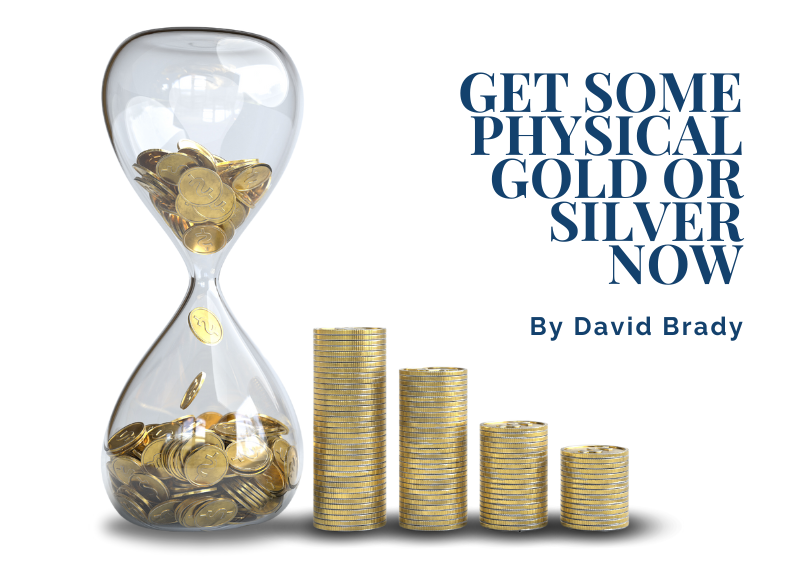 We're on the cusp of a massive rally in precious metals (especially gold and silver) and miners. Today I'll list the multiple reasons why, based on my FIPEST process.
Gold Overview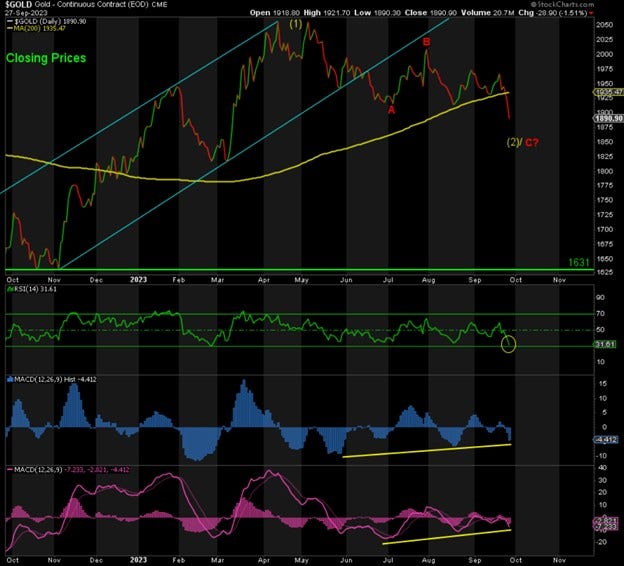 Gold Technical Analysis
The 2-hour chart shows an RSI of 7. Extreme oversold. Worthy of at least a bounce.
The 4-hour chart shows an RSI of 11. Extreme oversold and also supports a bounce.
The daily RSI was 31 at the close today. The lowest since February 23, when gold hit a low at 1809 and then rallied to 2085 in just over 2 months.
Both daily MACDs show multiple positive divergences to the prior low of 1914.
The weekly chart has an RSI of 41, which allows for further downside in gold, but at 32 in September 2022, gold bottomed at 1630.
Market Positioning
Both the Banks and the Hedge Funds are near neutral, which is bullish, given that the former tends to be short and the Funds long. This leaves an open runway for gold to move higher.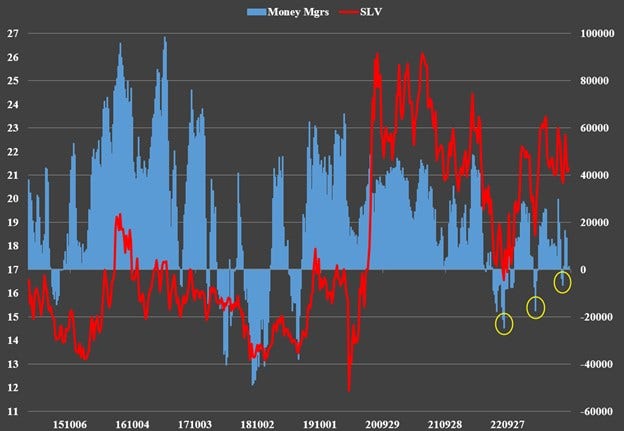 Gold Sentiment
Sentiment is a fantastic contrarian indicator in such an emotional sector like precious metals. It hasn't been this bearish since September last year when it bottomed out at 1630 and rallied to 2085 in just over 6 months. A gain of 28%. From the closing price today, that would mean a rally to 2418 next. If gold does fall to 1850, a 28% gain puts it at 2366.
Identifying Gold Patterns Using Elliott Wave Theory
Elliott Wave Theory suggests that these numbers could be conservative. As the chart shows above, we have completed wave 1 that began in September 2022, and we're in the final stages of this wave 2 correction. Wave 3s tend to be bigger in size than wave 1, often substantially greater.
Using Fibonacci retracements from the bottom a year ago to the peak in May, the 50% retracement target is ~1850. For what it's worth, it is also close to the 23.6% of the entire rally from 1045 in December 2015 to 2089 in August 2020. It also fits a standard ABC correction.
Inter-Market Analysis
The 10-Year Yield is either extreme overbought or negatively divergent, or both, on all timeframes: 2-hour, 4-hour, daily, and weekly. Sentiment in bonds is as bad as that in precious metals and similar to that in bonds at the previous peak of 4.33% in October 2022. This suggests that the odds significantly favor a rally in bond prices and lower yields ahead, which is great for gold, not so much for the dollar.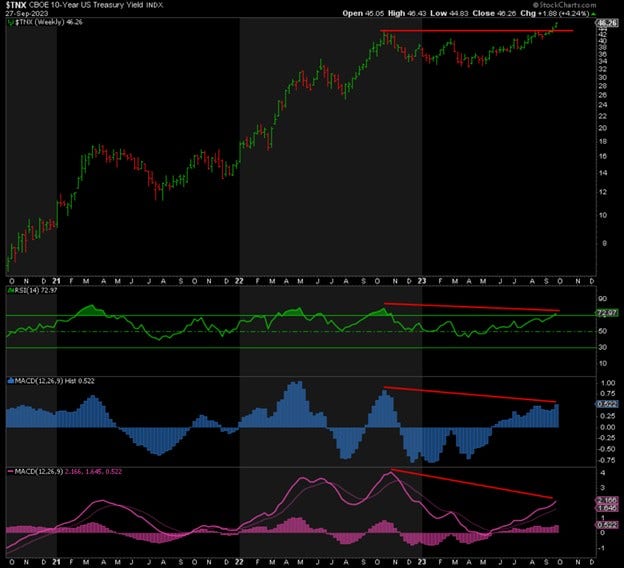 The smart money, i.e., the Banks, are near record long bonds, expecting higher prices and lower yields, whereas the dumb money, the Speculators, are near record short, expecting lower prices and higher yields.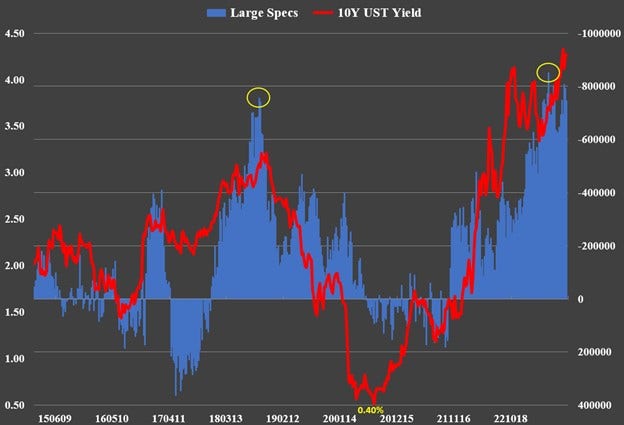 No prizes for guessing which I believe will win out in the end.
As for the dollar index, or DXY, like yields, it looks like it is topping out here shortly.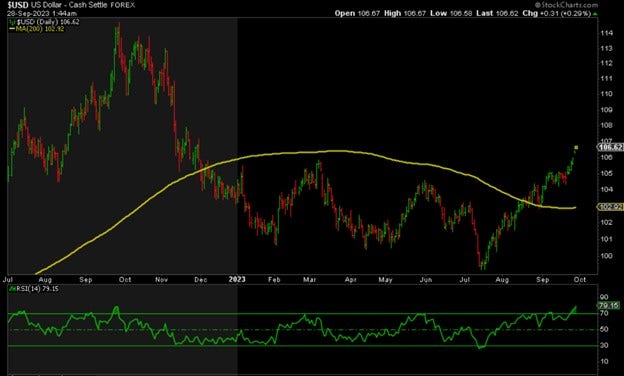 It looks like it could have hit a blow-off top today. As with yields, the DXY is either extreme overbought or negatively divergent, or both, on all timeframes. The daily RSI closed at 79, its highest level since it peaked at 114.75 in September 2022. What happened next? It's extreme overbought and both MACDs are showing multiple negative divergences. The weekly RSI is at 66, also at its highest level since the peak in September 2022. The same goes for bullish sentiment. As for the cherry on top, the Large Speculators are racing to get long dollar, at precisely the wrong time, at its highest level in a year. The Speculators have their biggest long position in 11 months, courtesy of Ole Hansen of Saxo Bank.
Simply put, if yields go south, so goes the dollar. Given the data, probabilities heavily favor a peak and dump in both soon.
Fundamentals: Impact of Fed Policy on Gold and Silver
Finally, fundamentals, which means the central bank policies. I believe the Fed is done hiking, and if not, has just one more hike to go. In other words, the hiking cycle is coming to an end or is already history. We have some key data coming out Thursday (which will probably be released before this article is published) that could have a significant impact on what happens next for gold and silver. Namely, GDP, inflation, and housing data. If these all come in low, expect the metals and miners to soar, and yields and the DXY to dump. However, if they turn out to be higher than expected, we get one more shot to the downside and then the waiting and the pain of unrealized losses are over.
Coincidentally, and therefore curiously, Fed Chair Powell is speaking at 4pm tomorrow, when the market closes. This could be a signal that some big news is about to be released or Powell is going to respond to the data, which he already knows, by the way. However it turns out, it could be a game changer or a dud. More often than not, it is the latter. But the fact that retail traders will be able to do little about it in after-hours trading, it's definitely worth monitoring.
Another fundamental factor is physical demand for precious metals, which is soaring again. This is led by buyers in Asia, including the central banks, and coins flying out the door of Big Box Stores so fast that they can't keep up. If this continues, given the data in hand, there is a possibility of a mania developing in the coming months that could make the 1970s look like just a preview to the main event.
Finally, with respect to silver, many of the same factors that affect gold also affect silver, so I won't repeat them.
Silver Analysis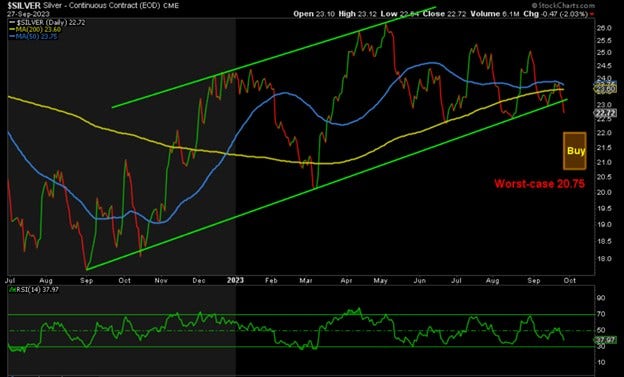 My ideal scenario has played out. We have broken the 50D and 200D moving averages, but most importantly, we have also taken out the green support trendline dating back to the bottom in September 2022. I wanted this to create maximum bearishness, and now we're getting it. The worst since March 2020, I believe. Think about that. My target for months now has been 22-21, and now it is within reach.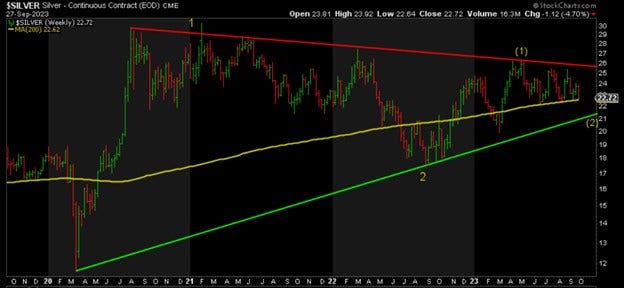 The weekly chart shows that the 200-week moving average has been propping up silver for the past several months, but I expect it to break down. Then, either it holds the weekly green support trendline, or we get a very brief fake breakdown, and up we go, finally.
From a positioning perspective, both Funds and Banks are near neutral. I believe silver can't go much lower. Quite the opposite, it is primed for launch.
Conclusion: Anticipation of Gold and Silver Rally
While gold and silver may have a little further to go on the downside, everything is lining up for the massive rally we've all been waiting for. Key signals are peaks in yields and the DXY, a bottom in stocks, extreme bearishness in the metals, and Banks at or racing to get to neutral in their positioning. All while gold and silver are flying off the shelves and into the hands of Eastern central banks and Big Box Stores customers. It's about to get real! Get your physical metals before it's too late. You've got a few days at most, IMHO.
Did you know you can get the Sprott Money Monthly Wrap Ups, Ask The Expert, 
special promotions and insightful blog posts sent right to your inbox?
Don't miss a golden opportunity.
Now that you've gained a deeper understanding about gold, it's time to browse our selection of gold bars, coins, or exclusive Sprott Gold wafers.
Top Pick
Royal Canadian Mint 1 oz Gold Bar
Special Price
2023 1 oz American Gold Eagle Coin
About Sprott Money
Specializing in the sale of bullion, bullion storage and precious metals registered investments, there's a reason Sprott Money is called "The Most Trusted Name in Precious Metals".
Since 2008, our customers have trusted us to provide guidance, education, and superior customer service as we help build their holdings in precious metals—no matter the size of the portfolio. Chairman, Eric Sprott, and President, Larisa Sprott, are proud to head up one of the most well-known and reputable precious metal firms in North America. Learn more about Sprott Money.
Learn More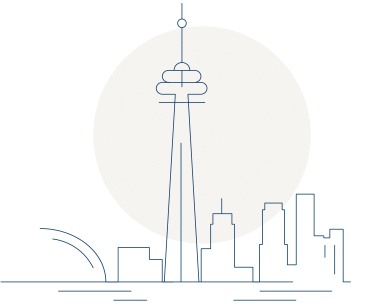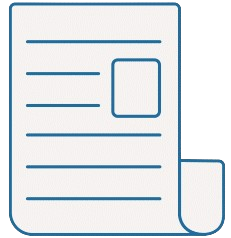 Subscribe to Our Email Newsletter
Don't miss a single insight. Get the latest precious metals news sent to your inbox every week, including our Monthly Precious Metals Projections, Ask The Expert podcast, and the Sprott Money Monthly Wrap Up.