News
Gold Eagle Sales Still Faltering While Mining Output Collapses – Perfect Storm- Rory Hall (02/05/2018)
May 2, 2018
The decline in mining output, by the "world's largest gold miner", Barrick Gold, seems to point towards undeniable reasons, as we have been saying for the past year, for gold to climb much, much higher. Gold, and silver, will break the chains of the bullion banks grip as the gold and silver traders begin to see more charts that look like the one below. This chart should get the attention of any gold bug – especially the trend that really began almost 7 years ago.

chart – Gold Core
It doesn't take a genius to see a very serious decline in output beginning third quarter 2013 – five years ago. There is the one outlier in mid 2015 but it was completely washed out during the next two quarters. The downward trend seems to be intensifying – lower highs and much, much lower lows.
American Gold Eagle sales in March 2018 fell by 83% compared to March 2017, if that doesn't constitute a frequency change not sure what does. As we reported last month
If we compare March 2017 to March 2018 we see a dramatic change
A mere 2,500 AGE one ounce coins were sold to the AP's in March 2018 with an additional 10,000 one-tenth ounce coins (1,000 ounces) being sold as well for a total of 3,500 ounces and 12,500 total coins. Not a single half or quarter ounce AGE coin sold in March 2018. This is an 83% nosedive in sales in the all important year-over-year category in the total amount of gold ounces sold in March. If this were a normal business the doors would be closed, the inventory sold off and business shuttered.
We have been gathering up low mintage American Gold Eagles (AGE's) and Buffalos and if anyone sees charts like the one below and can not see there may be an opportunity for higher premiums in the future, then it may require a second look.
chart – Gold Core
American Gold Eagles sales collapsed in 2017 and with the exception of three of the past sixteen months, going back to December 2016, sales have been absolutely abysmal. Any of the AGE coins – 1 ounce, 1/2 ounce, 1/4 ounce or 1/10 ounce – minted in 2017 or 2018 has the potential to command much higher premiums over the next few years. Remember, at the end of the day if the premiums collapse in the face of much higher gold values will it really matter? If a person has the gold bullion that's all that will matter. As Alasdair Macleod said – If you've got gold, you've got money. If you don't have gold, you've got a problem. – that's a fact right there.
U.S. Mint American Eagle gold coin sales collapse to weakest April since 2007 giving contrarian value buyers another buy signal
Sales of U.S. Mint American Eagle gold coins dropped to their weakest April since 2007, while silver coin purchases for the month rose 10 percent higher than last year, U.S. government data showed on Monday.
The U.S. Mint sold 4,500 ounces of American Eagle gold coins in April, down 25 percent from the year prior. However, April sales were up 29 percent from March.
During April, spot gold prices rallied to a 2-1/2-month high of $1,365.23 per ounce as concerns over escalating tensions in Syria, U.S. Sanctions on Russia and the U.S.-China trade stand-off weighed on stock markets and helped to knock the dollar index to a two-week low against a basket of currencies. Gold Core
Two years ago during a July 2016 conversation with an independent market analyst, he suggested we had reached an inflection point. It seems he was spot on as the market has completely deteriorated from that time. Mining output has completely collapsed, Pan American silver mine recently shuttered operations and now we learn today the reality of Barrick Gold and their collapsing gold mining output. It is impossible to dig something out of the ground that either no longer exist, or the expense makes it impossible to retrieve. The inflection point Eric Dubin referenced is laid bare for all to see.
Product Upselling Spotlight
Don't miss a golden opportunity.
Now that you've gained a deeper understanding about gold, it's time to browse our selection of gold bars, coins, or exclusive Sprott Gold wafers.
Special Price 2021 1 oz American Eagle Gold Coin
About Sprott Money
Specializing in the sale of bullion, bullion storage and precious metals registered investments, there's a reason Sprott Money is called "The Most Trusted Name in Precious Metals".
Since 2008, our customers have trusted us to provide guidance, education, and superior customer service as we help build their holdings in precious metals—no matter the size of the portfolio. Chairman, Eric Sprott, and President, Larisa Sprott, are proud to head up one of the most well-known and reputable precious metal firms in North America. Learn more about Sprott Money.
Learn More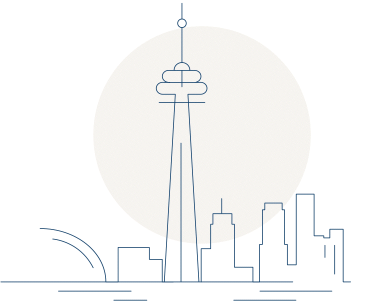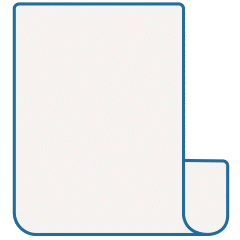 Subscribe to Our Email Newsletter
Don't miss a single insight. Get the latest precious metals news sent to your inbox every week, including our Monthly Precious Metals Projections, Ask The Expert podcast, and the Sprott Money Monthly Wrap Up.