Ask The Expert
Ask The Expert - Joe Mazumdar - April 2021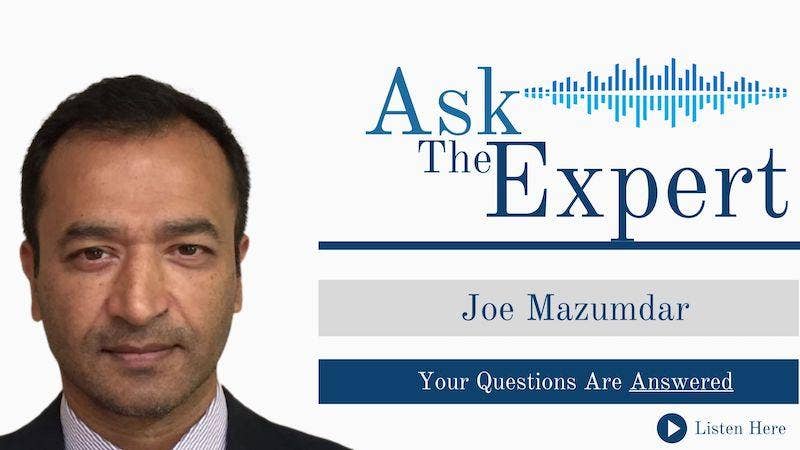 Did you know you can get the Sprott Money Weekly Wrap Ups, Ask The Expert, 
special promotions and insightful blog posts sent right to your inbox?
Sign up to the Sprott Money Newsletter here.
Joe Mazumdar joined Exploration Insights as co-editor and analyst in December 2015 and transitioned to sole editor a couple of years later. Previously, he spent six years as Senior Mining Analyst at Haywood Securities and Canaccord Genuity in Vancouver; six years as Director of Strategic Planning, Corporate Development at Newmont Mining (Denver); and over two years as Senior Market Analyst/Commodity Trader at Phelps Dodge (now Freeport McMoRan, Phoenix). 
Before becoming a mining market analyst, he worked for over a decade as an exploration geologist in different capacities for IAMGOLD; North Minerals; and RTZ in South America (Argentina, Chile, Peru, and Ecuador); MIM Exploration in Queensland, Australia; and Noranda and others in Western Canada (British Columbia, Yukon) and the Northwest Territories. He holds a BSc in Geology (1988) from the University of Alberta, an MSc in Geology and Mining (1997) from James Cook University (Queensland), and an MSc in Mineral Economics (2003) from the Colorado School of Mines.
In this edition of Ask The Expert, Joe answers seven of your listener-submitted questions, including:
Is the seven-month downtrend in mining shares finally over?
Will silver miners continue to outperform gold miners?
Plus: The lightning round returns!
For the answers to these questions and more, listen here:
Announcer: You're listening to "Ask The Expert" on Sprott Money News.

Craig: Well, greetings once again from Sprott Money News at sprottmoney.com. It is April 2021, it's time for your "Ask the Expert" segment. I'm your host, Craig Hemke, and joining me this month is Joe Mazumdar. Now if you're a regular listener to the "Ask The Expert" segment, you recall that at least once a year or so we have Brent Cook join us to answer your questions about the miners and the exploration companies. Brent Cook, of course, for about 15 years ran a company called Exploration Insights, a fantastic newsletter for helping you and guiding you through the mining sector. Brent now is I guess we could call him semi-retired, and he has turned over the day-to-day operations to Joe. Mazumdar. Joe, of course, is a renowned expert in the mining industry. He has more than two decades of experience in mining, analysis, planning, and exploration geology. So, if you enjoy this podcast today, be sure to like and subscribe and share this post on whichever channel you're listening to. And with that in mind, please welcome, Joe. Joe, thank you so much for spending some time with me.

Joe: Thank you very much for the invitation, Craig.

Craig: It's great to have you aboard. And great to have you continuing the great work of Brent at Exploration Insights. I tell people at my TF Metals report site all the time, "Man, don't just be throwing darts at a board when it comes to miners. This is a challenging, challenging sector to analyze and you just simply can't do it yourself. Exploration Insights has always been a favorite of mine. Please tell everyone briefly about what you do there.

Joe: My background is geology, similar to Brent. And also I've got an economics degree in Colorado and worked a bit on the finance side. So, actually, I've got three decades of doing this. And I took over Exploration Insights back in 2016 and have been running it with my wife since then. And it's a weekly publication, same as what Brent was doing, about what I'm buying and selling. And then we also offer rants about what's happening in the industry. And for your subscribers or viewers or however they do it, we've got a few rants that we've published online for free, that they could go to our website, explorationinsights.com, and pick up one on M&A and another one on the gold market that's available if they're interested.

Craig: Fantastic. Again, one word explorationinsights.com. Correct?

Joe: Yes, that's right.

Craig: All right, Joe. Well, let's dive in. Ever since we announced you as the guest this month, we've collected questions online through the email address submissions@sprottmoney.com, also on Twitter. We've got a nice handful of questions. And at the end, I've got it looks like about eight companies that people wrote in, just to ask if you know anything about them, can share anything. So we'll have a little lightning round as we used to do with Brent. But to begin with, I've got five general questions for you. Can I hit you with the first one?

Joe: Yes, please.

Craig: I tell you what, this one, I know what I think. But I'll be curious to see what you think. The question is simple. Do you think that we have finally seen an end to the seven-month downtrend in the mining shares?

Joe: Well, it depends when you mean mining shares, are we just talking precious metals?

Craig: Yes, in the precious metals mining shares. I would assume that this means like, you know, if you pull up a chart of the GDX or the GDXJ, they've been trending downward since August.

Joe: Right. Because we see a dichotomy probably between other metals, battery metals, base metals because copper is hitting new highs right now versus precious metals, which is not. So if we talk mining shares, some are doing well and some are not. So, gold right now is bouncing around $1,700. It hit a low of about $1,640, which is really not that low more recently. I think importantly for people that are in the precious metal sector, to see what's happening with the producers because a lot of the producers are in a much better financial state than they were in the last cycle when gold went down to almost $1,000, the health of the sector is much better. But what they still need is a pipeline of projects, hence why exploration is important. So, I would tend to focus more as I do in the letter on less levered companies that require a $2,000 goal to make it and more companies that would have assets that a mid-tier might want to grow its portfolio. So, I don't think it's a bad time right now and it almost be a good time to buy considering the market than the downturn. But you really gotta look for assets that you think could be taken over in my opinion, as opposed to picking some that are just levered to the gold price because that is gonna be fairly volatile going forward.

Craig: Yeah. Rick Rule talks about that all the time that some companies are basically a call option on the gold price.

Joe: Yeah. And that's not a bad trade. I'm not arguing the trade and the idea, and if that's your conviction that gold's gonna go to $2,500, then, you know, there are definitely those companies out there that provide you that leverage. But that's definitely not the call I'm making right now in terms of the portfolio.

Craig: Gotcha. Well, you definitely set me up with a good segue to the second question. This is a rather, I guess, a general question, too, but it's certainly one that I'm excited to hear your answer. If you could pick just a general category right now, which would you prefer, producers, juniors, or exploration companies?

Joe: In the precious metal sector?

Craig: In the precious metals sector. Yep.

Joe: So I tend to diversify a bit. I'm not overweight and Exploration Insights has never been overweight producers but there was a time to be overweight producers, probably, you know, past April, last year after we had a downturn, but you could have bought anything March, 18th, and made money. But basically, that would have been a time to go for producers because the idea with producers is they're gonna see the benefit of a rising precious metals sector first because they're gonna see it in their cash flow, hence why you would want to be exposed to them in a rising market, just like right now in the copper market as that price goes up, the ones that will feel it the most will be the free ports and the first quantum is right now. And now, we're getting to a point where I would say those companies, maybe potentially less so the large ones, after the mega-mergers, but the mid-tiers are still looking to grow and are still looking for assets to add, because a lot of them don't do much exploration. So, I think there is room for exploration companies. And even though we've seen a lot of financings in the first quarter of this year, we haven't seen a lot of the proportion to gold companies. So the gold companies right now are probably less loved right now than ones exposed to battery metals and base metals. So, this might be an opportunity to pick up a company that you really like, that you think's got a high-quality asset that's being sort of undervalued like the entire market. And so that would be my take right now because I've got a list of companies that I like, but I always thought were overvalued. But like some of these companies, like Vancouver real estate, they just keep getting overvalued every day. So, I'm hoping for if there's a pullback, I've got a list of companies that I would take positions in.

Craig: All right. Well, then, I think that also sets us up for the third question because you mention these producers, even in gold. I mean, we're gonna get first-quarter earnings results beginning next week. And for the first quarter of this year, a lot of these producers are gonna recognize that gold price is about maybe $1,740 or $1,750 versus $1,480 last year. I mean, that's 15%, 20% higher. They're gonna be some big cash flow that's generated. And that leads me to question three, what do you think is a better strategy for mining company profits, offering stock buyback plans, or increasing their dividend?

Joe: I would say that any company out there has, you know, several options, one to pay down debt, which many have done, and their balance sheets are much better. So that option might be off the table right now because in terms of long-term debt, they've sorted themselves out with respect to their debt positions they had over a decade ago, which a very good example would be it would be Barrick. And then another allocation would be growth, like, you know, spending money on expanding your current assets. And, you know, another example would be Barrick investing in Pueblo Viejo to expand that operation. And so that might not even be growth but running to stand still. And then another allocation would be dividends and another would be buyback. My preference versus dividend versus buyback would probably be dividends. But I mean, I've seen people do the buybacks and they've done them rather well. And they're just telling you that they think that their share price is undervalued.

Right now, a lot of companies who are, you know, not a lot but companies that are looking at doing investments or doing M&A are thinking that their cash is a better use of money on the acquisition than their shares because they think their shares are undervalued right now, because we gotta remember that even though you're saying, "Oh, the gold price was $1,400, $1,450, last quarter, versus this quarter, year on year, now it's over $1,700 but a lot of these companies are booking reserves at $1,200, $1,250. So, the margin that they're making on these tier one assets are significant. So, they're gonna generate, like you said, a lot of cash flow but then the problem is finding more of these tier one assets. And hence, then we get back to the story of exploration. Again, exploration, companies, juniors find some of these assets that these guys want. And if they can, that's really where the big win is. That's the 10 bagger, 20 bagger that we're all looking for.

Craig: Yeah, that's where you and Brent have always excelled at, too is that kind of research. Let me move on to question four, Joe because I think this is it. We haven't talked about silver miners yet. And this has to deal with that. I mean, at least this year, if not stretching back to the fourth quarter of last year, the silver miners have been outperforming the gold miners. Do you expect that to continue?

Joe: Well, on the back of... If real rates continue to go flat, to going up, what I've noticed is, if real rates, even if they stay negative, but the trend is that they're going up, gold doesn't do very well in that environment. And silver plays a bit of a role in that game with respect to real rates and precious metals. But right now, people are looking at silver as one of these metals of the future because, you know, the intensity of silver use in solar panels and some other industrial applications of silver. So silver is probably outperforming gold because of the potential of those industrial applications. And so if real rates don't change, I mean, you know, start going negative again, more negative, then yeah, there is a good chance silver could outperform gold going forward. But what the problem seems to be is it's hard to find good silver assets. And my exploration companies talk about silver, but a lot of the silver deposits just geologically are polymetallic. And so people always quote silver equivalent, but you don't really know how much silver it actually has. Like right now, you saw that Fortuna Silver make a bid on rocks gold. And so this is like... These are gold assets in West Africa. They're not silver assets. And I think on the call, they were talking about going forward that silver might only be 20% of their value. So there are not a lot of pure silver plays out there anymore and it's hard to find ones that makes sense. So in terms of silver exposure, it's not an easy game. And also silver companies I think realize right now that it's hard to grow in silver just because there are so few silver assets out there.

Craig: Yeah. Yeah. All right. One last question before the lightning round. This has to do with... This is up in your neck of the woods actually, Joe. What do you think of the Golden Triangle in British Columbia as a jurisdiction and do you like any of the companies up there?

Joe: I mean, yeah, Golden Triangle has been talked about for a while. There's a lot... I mean, Pretium is probably one of the ones that have made a go of it in terms of discovering that asset, Bruce Jack value of Kings, developing it, and generating free cash flow. Obviously, they've had a lot of issues with their resource in that. But, you know, they've done a good job building it. Red Chris up there with the copper-gold porphyry acquired by Newcrest, and now Newmont, you know, acquiring GT Gold. Newmont also acquiring half of I think it was Galore Creek. So there's a lot of M&A activity. The jurisdiction is very appealing to people, to big companies, especially also for gold companies looking for copper exposure. So, yes, the Golden Triangle is very perspective. The issue with the Golden Triangle for a lot of junior companies is it's not cheap to operate there. Like, with helicopter-supported drilling, you could be easily over $500 per meter drilling there. The seasons are short, and so news flow can be really, you know, problematic when you're trying to raise money. This last season because of COVID, and the labs, and the turnaround times doubling or tripling, you know, people have had the opportunity to have news flow far beyond the end of the season. But we're still talking about maybe three to four month season. So, yes, it's a great area but what I've seen from a few explorers that don't have a significant asset there, they tend to try and diversify to other areas so they can continue their news flow. So, yes, number one Golden Triangle perspective. Number two, it's been proven by M&A from majors into the jurisdiction. BC, you can get permitted as Pretium has shown and can build projects, but problematically for juniors, it's not cheap.

Craig: Yeah. And it thaws for like four months out of the year or something, and then it gets all mushy. It makes it tough, doesn't it?

Joe: Yeah, I mean, the thing about there is that you've got a little bit of altitude, you've got snow but, you know, also we got that issue about the glaciers receding there. And that's what's actually opened up a lot of exploration opportunities up there because now when people go back to these areas that were under glacial cover, now they're exposed. And they've been opening up areas that that weren't known 20 years ago.

Craig: Got it.

Joe: So, yeah, no. Yeah, I do... Golden Triangle is appealing. I don't right now have... I've got some exposure to the Golden Triangle through a prospect generator. But other than that, I don't have any specific companies in the Golden Triangle because my problem with some of these companies in these jurisdictions is they tend to get a high premium for the jurisdiction, which I'm not sure, you know, you're paying a high price for the share, even though they might not have found anything versus somebody may be in a different spot.

Craig: Gotcha. All right, my friend, here comes the fun part. This is what Brent and I always used to call the lightning round. We've got this collection of names of people who've sent in and said, "Hey, ask Joe about this one. Ask Joe about that one. And we'll just do that on the final two slides here. On this first slide, we'll put four names. I will just read them off to you. And if you have anything that you can add, you know, in the 15, 20, 30 seconds, go for it. If not, just say, "No, don't know anything." No shame in that. Okay?

Joe: All right.

Craig: So here comes the first one, company I've never heard of called Mirasol.

Joe: Oh, yeah, Mirasol, we've had that one in the portfolio forever. Mirasol is a prospect generator, South American focus, and Argentina, and Chile. Problematically, it's been impacted last year heavily by COVID. And so it hasn't had a lot of news flow. This year, it's drilling over 20,000, almost 30,000 meters, I think between itself and joint venture partners. It's changed its model slightly that it used to let everybody else drill their assets but now it's drilling two of their projects, one in Chile, and another one in Argentina. I own it in the portfolio. I'm looking forward to the news flow coming up this year.

Craig: How about this? Eric used to mention this one quite a bit last year, tutor and tuton [SP]... What do they call that area? Tree Creek? Am I right there? What is that up there?

Joe: Yeah, I think that's in British Columbia. I don't know it well enough to comment, I'm afraid.

Craig: Okay. That's fine. Here's another one I've never heard of Steppe Gold.

Joe: Oh, yes, actually Steppe Gold was... I've talked to them a couple of times. Steppe Gold is in production and looking to expand a gold project in Mongolia. You know, Mongolia obviously has a lot of geopolitical risk. We've seen what's happened with Rio Tinto and Turquoise Hill, with the Oyu Tolgoi copper-gold mine, the massive one there. So it does have that geopolitical risk. But what's nice about Steppe Gold is that it's got a connection with the government. There's some ownership and they've also got a debt financing I think that they raise through Mongolia. So there is a connection that with the government that allows them to continue their operations because the government has, you know, an interest in the asset actually working. You know, in terms of where it is, it's not as remote as some of these other assets in Mongolia. And yeah, I mean, they're operating, they're making money, they're raising more capital to expand their operation. So, if you're okay with Mongolia, that's not a bad asset or company to look at.

Craig: How about if you're okay with Mongolian barbecue? Doe that count, you know?

Joe: I like Mongolian barbecue.

Craig: Hey, one more on this slide. I bet you know about this one because Brent told me about this one years ago, a company called Great Bear.

Joe: Oh, Great Bear... I mean, Great Bear had great success in Ontario in the Red Lake District. So, initially, they were drilling, you know, a Red Lake type deposit. Those deposits or that kind of mineralization tends to be very high grade, but not very continuous. And this, I believe, was the Dixie project or the hinge zone. Then what they found later in their exploration was the LP fault, which looks more like I believe like Hemlo and also not so deep, potentially near surface. And they've been drilling that. I think they raised recently $70 million or $80 million in the first quarter, and they're drilling, I believe another 100,000 meters. They have yet to announce when they're actually...even when they're going to put out a resource. So, that's something to watch for and look for if you own the shares or looking to go in is, you know if that's the catalyst you're looking for to see if they're actually talking about doing that. Because that's one thing most industry players are looking at is can they put a resource together on this asset?

Craig: Gotcha. All right, just a few extra names to go here on the last page. First one, I remember it was Discovery Metals, and now I think they're called Discovery Silver.

Joe: Yeah, I'm not familiar with that one. I know it's in Mexico, and that's definitely a lot of silver there. But yeah, I'm not familiar with the asset.

Craig: All right. This one I think is Australian called De Grey Mining.

Joe: Yes. De Grey. I mean, again, I don't know this asset. It's done very well. It's in Western Australia, and it's a legitimate discovery. But I can't comment on the asset because I don't know it that well.

Craig: How about Eloro, E-L-O-R-O?

Joe: No. I don't know that one.

Craig: Don't know that one. Hey, I'm 0 for three on this page, baby. Hey, here's one... The last one I was gonna... I thought about asking you this earlier, and we'll end with this one because you mentioned the silver companies and how few primary silver companies there are. Endeavour Silver is one of those. It's the last one on this page. They announced a couple of weeks ago with their most recent quarterly results, that they withheld production. They pulled, like, a million ounces of silver out, but they only sold half of it and kept the other half because I think the price is undervalued. What do you think of that as a strategy and do you know anything about Endeavour?

Joe: I used to own it in the portfolio several years ago. The thing about Endeavour, it's definitely levered to the silver price. So if you think silver is going up, it's sort of like the first quantum of silver in terms of leverage. It's got a lot of leverage. So, I mean, we've seen that in the uranium sector where companies like Energy Fuels have not sold uranium because, you know, it's just not worth it. They will be losing money if they sold it. So, that's not totally uncommon to withhold production, if you think the price is not high enough or it doesn't even pay you back. But that's kind of funny considering how much silver has gone up. You know, it's not like uranium that's been flat for a long time and sitting at $30 a pound. You know, silver has had a bit of a rebound in the last year. So, I find it interesting that they still consider it, you know, undervalued such that they wouldn't sell half their production.

Craig: Yeah. Yeah. If they're right, they're gonna get a nice boost in earnings, that's for sure. It's like...

Joe: Yeah, I mean, if we go back several decades when I was in the copper market, I used to work for Phelps Dodge, and back when copper was 55, 70 cents, per pound, Codelco, you know, the big state-owned Chilean mining company, they withheld a lot of their production and held it in a stockpile down there in Chile until the copper prices rebounded. So, I mean, again, it's not uncommon. It's just unusual because both Energy Fuels and Codelco did it when copper and uranium prices were actually low. But, you know, silver prices have been rebounding, so I guess I'm a little bit more confused with what Endeavour's doing.

Craig: Yeah. Okay. Well, Joe, thank you so much. This has been tremendous. It's just been great to get your opinion on all these topics and all these different companies. Just before we go, I wanna ask everybody to again, keep in mind, sprottmoney.com, if you're in the market for physical metal and even a place to store it, all kinds of selection in inventory of gold bars, gold coins, silver bars, and silver coins and a great place to start your shopping whenever you're looking to buy. Again, sprottmoney.com or just give them a call 888-861-0775. Again, we're speaking with Joe Mazumdar. He is editor and analyst, explorationinsights.com. Joe, thank you so much.

Joe: Thank you very much, Craig. Will talk to you again later.

Craig: I very much look forward to it. And from all of us here at Sprott Money News and sprottmoney.com, thank you for listening. We'll do this again next month.
Product Upselling Spotlight
Don't miss a golden opportunity.
Now that you've gained a deeper understanding about gold, it's time to browse our selection of gold bars, coins, or exclusive Sprott Gold wafers.
Special Price 2021 1 oz American Eagle Gold Coin
About Sprott Money
Specializing in the sale of bullion, bullion storage and precious metals registered investments, there's a reason Sprott Money is called "The Most Trusted Name in Precious Metals".
Since 2008, our customers have trusted us to provide guidance, education, and superior customer service as we help build their holdings in precious metals—no matter the size of the portfolio. Chairman, Eric Sprott, and President, Larisa Sprott, are proud to head up one of the most well-known and reputable precious metal firms in North America. Learn more about Sprott Money.
Learn More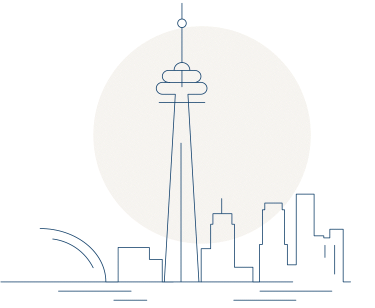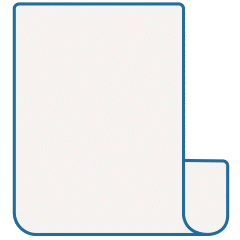 Subscribe to Our Email Newsletter
Don't miss a single insight. Get the latest precious metals news sent to your inbox every week, including our Monthly Precious Metals Projections, Ask The Expert podcast, and the Sprott Money Monthly Wrap Up.