We only partner with the most secure, reputable precious metals vault services.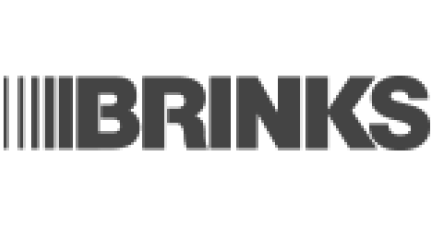 Where's the best place to store precious metals?
When it comes to precious metals storage facilities, some countries are more ideal than others. Find out why.
Read the Whitepaper
High-quality products. Low-risk storage.
When you store with us, we guarantee that your gold, silver and platinum precious metals will be stored in a vault securely and privately, with very little risk.

I think physical diversification is a very intelligent thing to do because you never know what various governments are going to do that may harm your financial well-being.


1
Complete your application form and select your desired storage location.

2
Make copies of two valid IDs

3
Submit your application and ID copies
4
Once approved, we'll transfer your products within 48 hours

Give us a call to begin your application process.
1.888.861.0775
Monday - Friday: 8:00am - 9:00pm ET
Or, complete your application online by selecting an application form below.
Why Choose Sprott Money Storage?
Fully insured
Your precious metals will be fully insured. In the event of a loss, theft and/or physical damage to your products, you will be fully compensated.
Certified non-bank storage
Your precious metals will be safe under their world-class protection, technology and infrastructure.
Low storage fees
We offer one of the lowest storage fees for precious metals in the industry.
Segregated from others
Our precious metals will be allocated to your account and physically segregated from precious metals owned by Sprott Money and its clients.
Secure locations worldwide
Our storage vaults are located in some of the safest and most politically stable countries in the world.
Recognized & trusted
Sprott Money is a recognized and trusted name in the precious metals industry.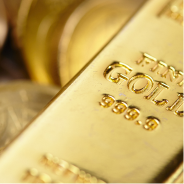 Gold
The long-standing history and desirability of gold is undeniable. It's arguably the most valuable and coveted of all the precious metals.
Shop Gold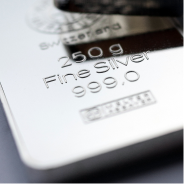 Silver
As the most affordable of the precious metals, silver is a common choice for first-time buyers looking for a reasonable entry point.
Shop Silver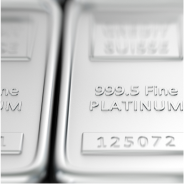 Platinum
Platinum's history as a precious metal is relatively young. However, its importance continues to grow in modern times.
Shop Platinum
Storage FAQ
The Sprott Money Storage program allows you to purchase precious metals from Sprott Money and store in our secure storage facilities. Existing Sprott Money clients can also transfer their precious metals previously purchased from us to our storage facilities.
Sprott Money Ltd. has storage facilities located in:
Delaware, USA
Toronto, Ontario
Langley, British Columbia
Singapore
Switzerland
Cayman Islands (silver and platinum only)
If you have questions, we'd be happy to answer them. Please call us at 1-888-861-0775 to speak to a representative or email us through our Contact Us form.
Once your order has been placed, an application / storage agreement document will automatically be sent with the confirmation email.
When you have completed the form and have all of your documents, please submit them to our team via email at storage@sprottmoney.com or fax it to us at (416) 861-9855. When your application has been approved, we will transfer your products to your new storage account. Storage of your precious metals will officially begin upon receipt of payment for your Sprott Money purchase.
We are pleased to offer some of the most competitive rates in the industry.
Storage Portfolio Fee Information
Portfolio Value per Location
Storage Rate
Currency
Up to $99,999.99
0.65%
CAD
$100,000 to $499,999.99
0.55%
CAD
$500,000 to $999,999.99
0.50%
CAD
$1,000,000 to $1,999,999.99
0.45%
CAD
$2,000,000 to $4,999,999.99
0.40%
CAD
$5,000,000 +
0.35%
CAD
*Minimum monthly fee is $16.67 CAD (per location)
Here are some specific examples:
1. $50,000 (Value of holdings, per location) x 0.0065 (0.65%)/12 = $325/12
Monthly fee = $27.08 CAD + tax
2. $150,000 (Value of holdings, per location) x 0.0055 (0.55%)/12= $825/12
Monthly fee = $68.75 CAD +tax
3. $600,000 (Value of holdings, per location) x 0.005 (0.5%)/12 = $3000/12
Monthly fee = $250.00 CAD + tax
Please call us for a quote. The yearly minimum storage fee is $200 plus applicable taxes. The minimum monthly fee is $16.67 plus applicable taxes. This means that by the above chart calculation, if the storage fee amounts to less than $16.67 plus applicable taxes in any month, you will still be charged $16.67 plus applicable taxes in that month.
There is no minimum to store with Sprott Money.