Larisa Sprott
President
Larisa Sprott, M.Sc, joined Sprott Money in December 2009 in the role of President. Larisa has over 15 years of experience in the financial industry having worked at Cormark Securities first in their Vancouver office as an office administrator, assisting in both research and corporate finance at their head office in Toronto. Larisa then worked at Sprott Asset Management for five years, in the capacity of client services. In November 2007, Larisa became an Investment Advisor, and was responsible for servicing and managing high-net-worth client accounts.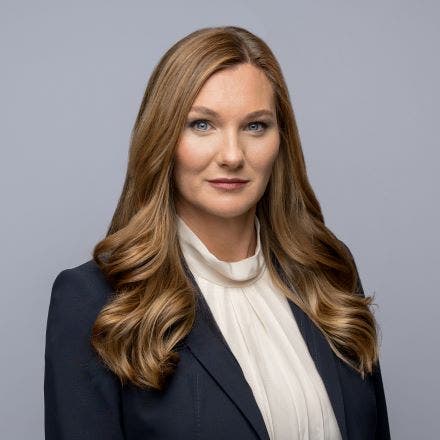 Wioletta Traynor
Chief Financial Officer
Wioletta joined Sprott Money Ltd. in 2012. She brings with her over 10 years of accounting experience in public accounting, finance and legal industry. Wioletta is responsible for managing the day-to-day financial operations of Sprott Money, while ensuring maximum efficiency and effectiveness in achieving company objectives. In her role as Chief Financial Officer, she has directly contributed in the growth of the business by implementing new services and controls. Wioletta is a member of Chartered Professional Accountants (CPA) in Ontario, and holds Honours Bachelor of Commerce degree from Laurentian University.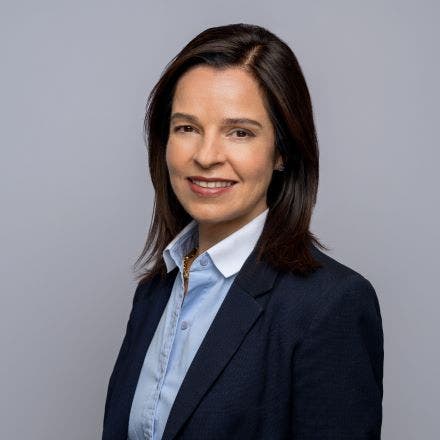 Andrew Sleigh
Sales Representative
Andrew Sleigh is a Sales Representative at Sprott Money with over 32 years experience in the financial sector, Andrew began his career as an Insurance Broker in 1991. Nine years later, he started his own company as an independent financial broker. For the past 23 years, Andrew has offered various service streams to clients: strategic financial consultation & planning, investment products, group benefit planning, and life/disability insurance products. In 2017, he transitioned his focus to bullion as a vehicle for wealth preservation. With the goal of providing his clients a pathway through economic challenges, he has developed a wealth of knowledge regarding the pivotal role that hard assets, especially precious metals, can play in personal & corporate portfolios. Feel free to contact Andrew at asleigh@sprottmoney.com Jeri Russell
Sales Representative
Jeri joined Sprott Money Ltd. after nearly 10 years in the banking industry, so she brings a broad knowledge of the financial system, banking operations, compliance, lending, and investments and how they relate to clients buying physical precious metals. Jeri's degree in Public Relations from Mount Saint Vincent University helped build her extensive background in communications and customer relations, which frames her customer-focused approach to ensure her clients receive personalized, end-to-end support. Feel free to contact Jeri at jrussell@sprottmoney.com Sophia Bubas
West Coast Sales Representative
Sophia Bubas is a Sales Representaitve at Sprott Money and joins us from Vancouver, BC, to offer better service to our west coast clients. Starting her career at Sprott Inc. as a sales assistant, Sophia now has over 18 years experience in sales and operational management and is excited to assist you with your precious metals purchase needs. Sophia is available during the hours of 3pm to 6pm PT or 6pm to 9pm EST, Monday to Friday to assist you. Kellen Ainey
Sales Representative
Kellen Ainey is a results-driven sales representative with a proven track record of exceeding targets and driving revenue growth. With a passion for building strong customer relationships and a natural ability to close deals, Kellen is a valuable asset in the sales industry. Throughout Kellen's career he has consistently demonstrated his exceptional sales skills. He possesses a keen understanding of the sales process, from prospecting and lead generation to negotiation and closing. He excels in identifying customer needs, tailoring solutions to meet those needs, and effectively articulating the value proposition of products or services. Please feel free to reach out to Kellen at Kainey@sprottmoney.com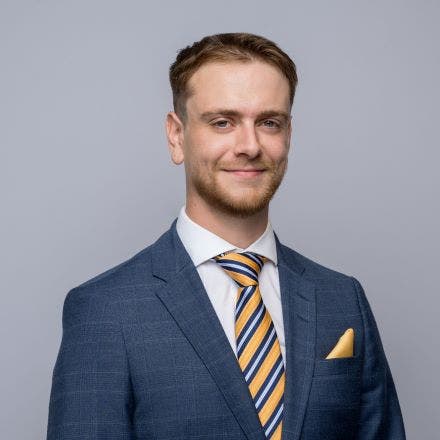 Kam Hesari
Sales Representative
Kam is an experienced and knowledgeable financial sales representative, ready to work with you to ensure you and your family's financial future. He has an extensive financial background, holding the Canadian Investment Manager (CIM) and Derivatives Market Specialist (DMS) Designations from the Canadian Securities Institute. His main goal is to help you make well-informed decisions on what types of bullion are right for you. He looks forward to listening to your concerns, sharing his knowledge, and treating your financial goals with the same care and interest that he devotes to his own. Feel free to contact Kam at khesari@sprottmoney.com
Irene Patin
Bilingual Sales Representative
Irene is a results-driven professional. She completed her master's in International Business Strategy from INSEEC Business School in Paris, France. As a Bilingual Sales Representative, Irene brings her expertise to help our company expand its French-speaking client base. Her fluency enables her to effectively communicate with clients and build strong relationships. Prior to joining Sprott Money, she spent three years as a retail day trader. This experience honed her technical analytical skills and decision-making abilities. Feel free to contact Irene at ipatin@sprottmoney.com.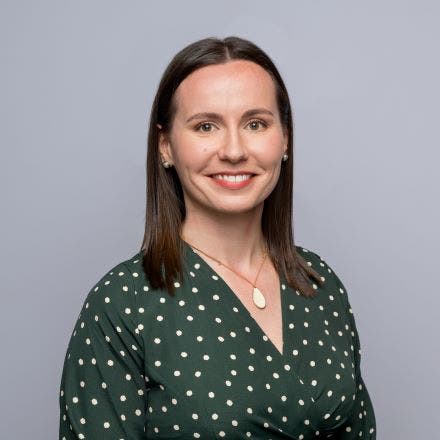 Brenda Holden
Sales Coordinator
Brenda Holden is a Sales Coordinator at Sprott Money Ltd, with over 25 years of Sales experience, specifically specializing in Operations and Administrative tasks related to sales. Brenda continues to maintain and growing client relationships with inquiries, purchases, buybacks, and administrative projects while ensuring a pleasant, smooth, and efficient outcome and providing exceptional service. Feel free to contact Brenda at bholden@sprottmoney.com.
Jennifer Cryderman
Executive Assistant to Larisa Sprott
Jennifer is a highly skilled and dedicated Executive Assistant and Office Manager at Sprott Money Ltd. Jennifer graduated from Brock University and has 15 years of experience in supporting C-level executives and managing administrative functions, Jennifer plays a vital role in ensuring smooth operations and facilitating effective communication within the organization.Feel free to reach out to Jennifer at jcryderman@sprottmoney.com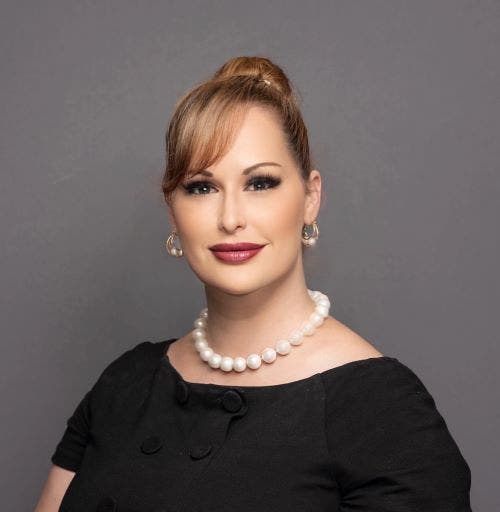 Success Anuya
Senior Operations Associate
Success Anuya is a Senior Operations Associate at Sprott Money, with a wealth of experience in streamlining processes, driving operational efficiency, and leading high-performing teams. With many years of industry expertise, Success has established a track record of excellence in optimizing operations across various sectors. He holds a master's degree in business management from the University of Glamorgan. He is also a Certified associate in project management. Desean Thomas
Accounting Associate
Desean Thomas is an Accounting Associate at Sprott Money, who is an accomplished and detail-oriented Accounting Associate with a passion for numbers and financial analysis. With his strong analytical skills and attention to detail, he plays a crucial role in maintaining accurate financial records and assisting in financial reporting for Sprott Money. Desean possesses a solid educational background in accounting, holding a BBA, majoring in accounting with honours. Perry Ip
Accounting Associate
Perry Ip is an Accounting Associate at Sprott Money. He gained 10 years accounting experience in physical and online retail business, and three years in an accounting firm providing clients with accounting and taxation advice. He is keen on figures and with strong attention to detail. As accounting is a highly regulated field, he continually takes professional development programs to grasp the pace of the changing environment. Perry earned a bachelor's degree in finance and a graduate diploma in accounting in Australia. He also is a member of Chartered Professional Accountants (CPA) in Ontario and Certified Management Accountants (CMA) in the US.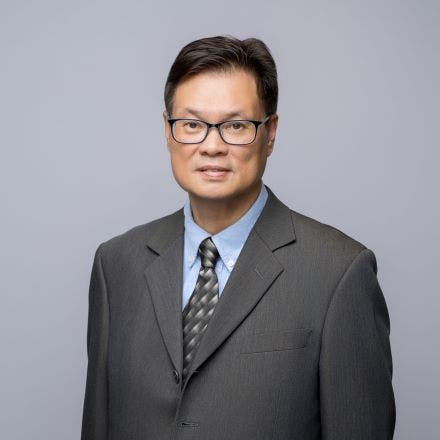 Jian Lan
Financial Analyst
Jian Lan is a Financial Analyst with Sprott Money, Jian holds a Bachelor's degree in Engineering and Diploma in Accounting and Financing. She also is a Chartered Professional  Accountant (CPA). With extensive experience in accounting and corporate finance in financial industry and retail and wholesale,  and her deep understanding of accounting principles and regulations, Jian has a strong background in financial accounting, tax compliance, regulatory reporting and auditing. She continually enhances her knowledge and skills by staying up to date with the latest developments in accounting standards and regulations. Ali Nasar
Product Manager
Ali Nasar is a results-driven and innovative Product Manager with a strong track record of successfully launching and managing products that meet market needs and drive business growth. With his strategic mindset and passion for creating exceptional user experiences, he plays a pivotal role in driving the product roadmap and ensuring its successful execution. Ali possesses a deep understanding of the product development lifecycle, from ideation to launch and beyond. Ali is a natural problem solver and thrives on finding creative solutions. He conducts thorough market research, competitor analysis, and user testing to inform product strategy and ensure the development of compelling, user-centric products. Saad Memon
Assistant Product Manager
Saad Memon joined Sprott Money as an Assistant Product Manager. Saad excels in developing and implementing inventory control systems while ensuring optimal stock levels. He possesses a keen analytical mind and utilizes data-driven approaches to monitor demand patterns and market trends that derive the best business results. By Supporting the Operations team by providing insights, recommendation, and solutions to optimize spend decisions by streamlining processes and enhancing inventory accuracy.
James Mitsui
Digital Marketing Manager
James Mitsui is a seasoned digital manager with 15 years digital and 5 years traditional advertising experience on agency and client sides. Understanding the digital customer journey and all of the nuances it comes with, James brings his experience to improve the customer experience through all channels, while maintaining performance of paid campaigns and organic visibility. James' passion for digital keeps him motivated to achieve continued success with his team.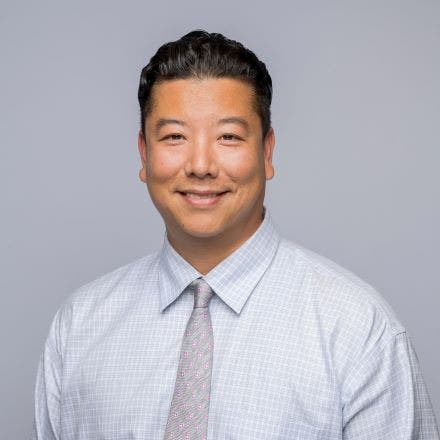 Vijay Dhankhar
Ecommerce Store Manager
Vijay is an accomplished professional eCommerce Manager with 8 years' experience in eCommerce and digital marketing. Driving force behind collectibles eCommerce website and Amazon store. Forging strong relationship with mints worldwide, makes resonate purchase decisions for Canadians. Leveraging MBA Marketing skills, she excels in prioritization, strategic planning, flawless execution, and establishing feedback system to enhance customer and employee experience.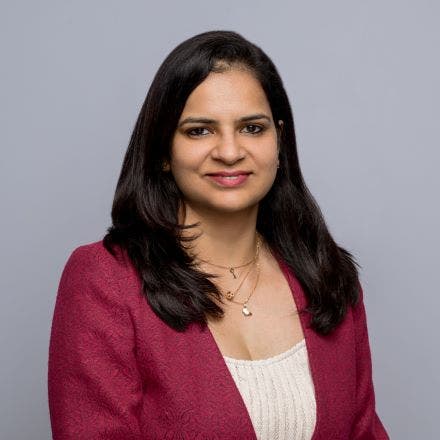 Aleksandra Frolova
Digital Marketing Coordinator
Aleksandra Frolova is a Marketing Coordinator at Sprott Money. With a degree in Business Administration, majoring in Marketing, she has over 3 years of experience in content management for e-commerce websites. Aleksandra's responsibilities include strategizing and planning campaigns and content for the Sprott Money website, newsletter, blog, and social media channels. She has also launched the Sprott Money Collectibles website and manages all marketing activities associated with it. Additionally, she actively improves her skills in pay-per-click advertising and analytics.
Olivia Berlanguet
Digital Marketing Coordinator
Olivia Berlanguet is a Marketing Coordinator with a Bachelor of Commerce and a major in marketing. She has 3 years of experience and specializes in design, website management, paid advertising, and event coordination. She is passionate about expanding brand awareness by taking a creative approach to campaigns, design, and marketing events. She believes in using data-driven insights to optimize campaign performance and maximize digital performance. Kateryna Sampara
Marketing Content Coordinator
Kateryna, a passionate digital marketer from Ukraine, relocated to Canada in late 2022. With 3 years of experience in a prestigious Dubai-based airline and having explored 70 countries, her love for travel thrived. Armed with a Master's degree in Event Management from a top business school in France, Kateryna possesses a strong foundation in strategic planning and project execution. Join her on this exciting journey as she makes a meaningful impact through SEO strategies in the precious metals industry.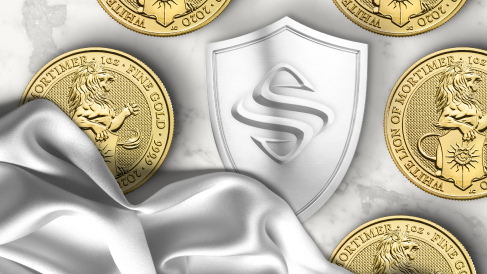 About Sprott Money
We deliver an experience that's worth its weight in gold. Find out more about our products, services and expertise.
Learn About Sprott Money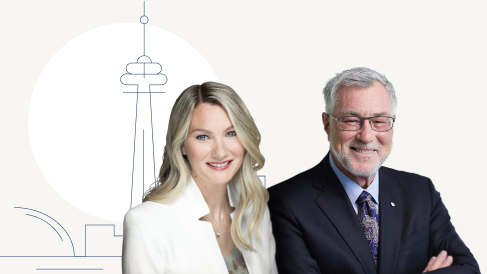 A long-standing legacy
When it comes to precious metals, the Sprott family name has long been a pillar of expertise and trust.
Learn About the Sprott Legacy