News
Shades of 2019 in 2020
While the COMEX digital metals remain in pullback and consolidation mode, the price action may seem eerily similar to some in the sector. Why? Because it IS similar...at least when compared to 2019.
Let's start with a look back.
As 2018 came to an end, the situation continued to look bleak for the precious metals. Prices for gold and silver had been in a range for over five years, and there appeared to be no end in sight.
However, if you were watching closely, you may have noticed that things had changed. Where the Fed had been tightening policy, it began to loosen. And where real, inflation-adjusted interest rates had been rising, they began to fall.
At TFMR, we were among the few to immediately make note of these changes, and in early January 2019 we published our annual macrocast, entitled "2010 + 9". In it, we projected that prices would finally break out in the months ahead and that the year 2019 would play out in a manner similar to 2010. You can read the full post here: 
Gold and Silver 2019 Price Forecast - Craig Hemke (15/01/2019)
Our price goals were later refined as $1480-$1520 for COMEX gold and $20 for COMEX silver. While we came up short in silver, the final closing price for COMEX gold was almost spot-on, with the last tick of 2019 coming in at $1519.95.
But the final tick is not the subject of this post. Instead, it's how we got there. You may have forgotten, so here's a refresher.
Actually, the price of COMEX gold first hit our year-end target on August 7. It then continued higher to a peak of $1566 on September 4 (basis Dec19 contract). By September 22, price had fallen back to $1515, but it still looked like our year-end goals may have needed to be adjusted higher.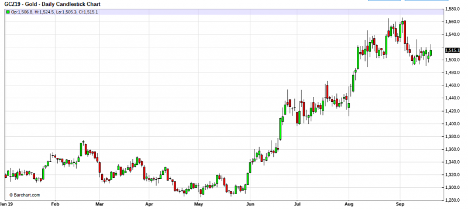 But look at what happened next. Price did not immediately recover. In fact, COMEX gold spent the next 90 days moving sideways to down, and by December 6, price had fallen to $1459. Many of the usual permabears were out in force and were predicting even more lows to come. Here's just one example:
Only A Small Part Of Gold & Silver's Price Decline Has Taken Place?
But COMEX gold did not head lower. In fact, a year-end rally soon began, and as you can see below, it finished the year right at our price target from eleven months earlier and within 2% of its earlier highs.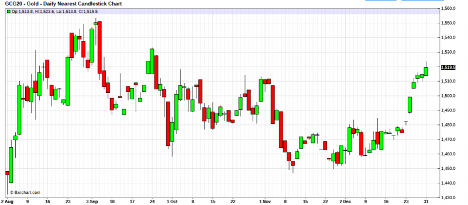 So, with all of this in mind, let's turn our attention back to the present.
On January 7 of this year, we published our 2020 macrocast. At TFMR we called it "2020 Foresight", and it was subsequently posted to Sprott Money. Here's the link:
Gold and Silver 2020 Macrocast - Craig Hemke (07/01/2020)
Even though no one could foresee the Covid Crisis and its impact in early January, we were bullish regardless, as the trend toward lower interest rates and monetary easing was due to continue with extreme demand for dollar liquidity and debt monetization. In this year's macrocast, we stated a year-end 2020 goal of $1750-1800 for COMEX gold—another 18% gain—and it soon became apparent that those goals were a little low.
The price of COMEX gold first hit $1800 on July 7 and then continued to climb for the next month to a high of $2063 on August 6. Does this sound familiar? It should! That's almost identical to 2019, only the targets and highs were reached almost precisely one month quicker.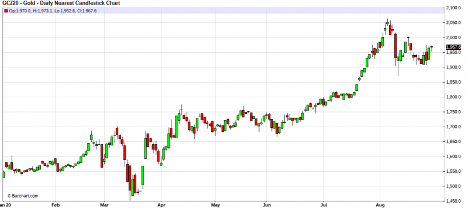 Now here we are in the time since, seeing even lower prices as the early year gains are consolidated. And, of course, all of this comes about following the predictable predictions of doom from the usual permabears: If You Own Gold, Look Out Below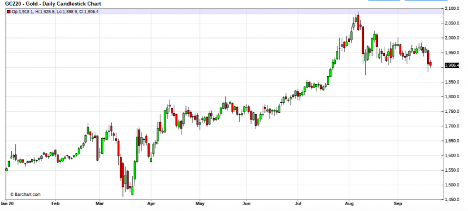 But here's the thing. Just as in 2019, the conditions which led to the January-August price surge have only EASED, they have not reversed. The Fed and the other global central banks have no choice but to continue to monetize nearly all new sovereign debt as well as mortgage-backed securities and corporate bonds. That "the markets" have suddenly decided that the current policies aren't "dovish enough" only assures that even greater debt and monetization levels are coming.
So, with 2020 playing out almost identically to 2019 thus far, why would we not expect Q4 2020 to mirror Q4 2019? If it does, and with prices moving one month faster in 2020, why wouldn't we expect a renewed rally by early November? And, oh yeah...what is slated for early November? The hotly contested U.S. presidential election. And then what follows in mid-December? The last FOMC meeting of 2020 that will set the tone for 2021.
With all of this in mind, it is entirely reasonable to expect COMEX gold and silver to continue to consolidate their YTD gains over the next 30-45 days. But then? Watch out! Another year-end rally is pending, and we are very likely to see prices back near $2050 and $30 by New Year's Eve.
From there? Well, you're just going to have to wait for our 2021 macrocast to find out.
Product Upselling Spotlight
Don't miss a golden opportunity.
Now that you've gained a deeper understanding about gold, it's time to browse our selection of gold bars, coins, or exclusive Sprott Gold wafers.
Top Pick 2021 1 oz American Eagle Gold Coin
About Sprott Money
Specializing in the sale of bullion, bullion storage and precious metals registered investments, there's a reason Sprott Money is called "The Most Trusted Name in Precious Metals".
Since 2008, our customers have trusted us to provide guidance, education, and superior customer service as we help build their holdings in precious metals—no matter the size of the portfolio. Chairman, Eric Sprott, and President, Larisa Sprott, are proud to head up one of the most well-known and reputable precious metal firms in North America. Learn more about Sprott Money.
Learn More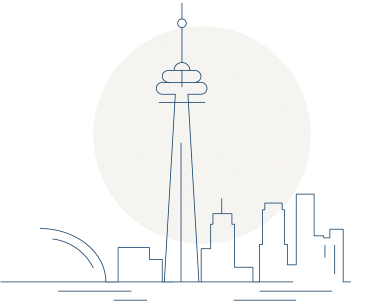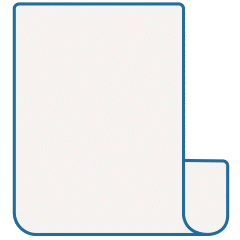 Subscribe to Our Email Newsletter
Don't miss a single insight. Get the latest precious metals news sent to your inbox every week, including our Monthly Precious Metals Projections, Ask The Expert podcast, and the Sprott Money Monthly Wrap Up.