News
Ahead of The Fed - Craig Hemke (18/03/2019)
March 18, 2019
This week brings another FOMC meeting, with discussions of interest rates, balance sheets, and the economy. How will this impact the precious metals?
While most of the media attention this week will be on Chairman Powell and what he states during his press conference on Wednesday, it will be vital to remember the long game as you watch gold and silver prices fluctuate with every Powell utterance.
As we wrote back in January, the year 2019 will unfold in a manner similar to 2010. If you missed that post, here's the link for your review:
• https://www.sprottmoney.com/Blog/gold-and-silver-2...
The year 2010 began with talk of economic strength and "green shoots" rising from the economic rubble of the Financial Crisis. In 2009, the Fed had taken the unprecedented step of directly monetizing some U.S. debt through a program called "Quantitative Easing", but this initiative had ended by early 2010 and this interest rate manipulation scheme was widely considered to be a one-off drastic measure that would never need to be used again.
And then something unexpected happened. After peaking at 3.2% GDP growth in Q2 of 2010, the U.S. economy began to decline, and quarterly GDP turned negative by early 2011. In response, The Fed announced a second round of Quantitative Easing in November of 2010.
This next program, dubbed "QE2", revealed to all that The Fed had no plan and was simply responding to economic conditions with "every tool in the toolbox". Confidence in the U.S. dollar fell and gold set off on an amazing run, as investors and traders globally sought precious metal in any form.
Well, here we are in 2019 and a nearly identical situation is playing out.
By late 2018, the global central banks were all on a stated course to raise interest rates and tighten their balance sheets. This was the plan, until the global equity markets crashed in Q4 and economies began to contract. The European Central Bank was the first to capitulate earlier this month, and the U.S. Fed won't be far behind.
How do we know this? Check the data. In recent weeks, nearly every U.S. economic data point has been underwhelming, with falling retail sales, declining durable goods orders, and meager job creation the most obvious signals. The Atlanta Fed GDPNow forecast, which many utilize as an excellent prognostication tool, is currently projecting just 0.4% "growth" for the U.S. economy in Q1 2019. Again, doesn't this remind you of 2010?


Thus, be advised to pay little attention to Chairman Powell this week as he focuses upon the present. Instead, look over the horizon to where this is all headed in 2019 and then ponder how the prices of precious metal will respond. The chart below from Incrementum AG shows a very high correlation between Fed tightening and U.S. recessions. Thus, now is the time to plan for a U.S. recession that is almost certainly coming later this year.
Once this recession is recognized, you can expect:
• U.S. interest rate cuts that lead to another program of Quantitative Easing.
• A drop in the U.S. dollar as confidence in The Fed wanes.
• Falling real interest rates as asset prices fall and disinflation takes hold.
• Soaring debt levels as government tax receipts collapse.
You just lived through this within the past decade, and now here it comes again. However, this time, there are no mulligans. The Fed will be revealed as having no plan, and the world will realize that we are all still living in the giant economic experiment kicked off by Bernanke and his ilk in 2009.
What can you expect from gold and silver? Well, you no doubt remember what transpired in 2010-2011. Gold prices soared from $1050 to $1920 while silver rallied from $16 to $49. Could this happen again? Of course! Will it? I guess we'll wait and see.
As 2019 unfolds, you'll need to monitor the obvious breakout levels for both metals. For COMEX gold, price has not posted a weekly close above $1360 in nearly five years! Thus, any breakout and move toward $1400 will be noticed globally, and the result will be a sharp increase in upside momentum.
In COMEX silver, The Banks have diligently painted a downtrend that runs along the 200-week moving average. This trend has been in place since late 2016, and it won't be easy to break. However, once it is broken, a move toward $18 and $20+ will follow, with even higher highs pending for later this year and 2020.
So be prepared for price volatility later this week, but be sure to keep your eyes on the prize. The global central banks are irreversibly moving toward rate cuts and monetary easing. As was the case in 2010, this will lead to higher precious metal prices in 2019.
Product Upselling Spotlight
Don't miss a golden opportunity.
Now that you've gained a deeper understanding about gold, it's time to browse our selection of gold bars, coins, or exclusive Sprott Gold wafers.

Top Pick 1 oz American Eagle Gold Coin (Random Year)

Top Pick 2021 1 oz Canadian Maple Leaf Gold Coin
About Sprott Money
Specializing in the sale of bullion, bullion storage and precious metals registered investments, there's a reason Sprott Money is called "The Most Trusted Name in Precious Metals".
Since 2008, our customers have trusted us to provide guidance, education, and superior customer service as we help build their holdings in precious metals—no matter the size of the portfolio. Chairman, Eric Sprott, and President, Larisa Sprott, are proud to head up one of the most well-known and reputable precious metal firms in North America. Learn more about Sprott Money.
Learn More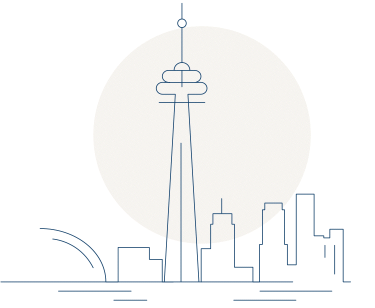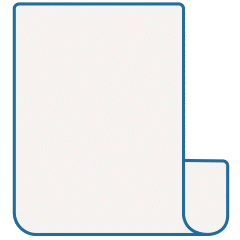 Subscribe to Our Email Newsletter
Don't miss a single insight. Get the latest precious metals news sent to your inbox every week, including content from Eric's Weekly Wrap Up and Ask The Expert.