News
China's "Trump" Card in the Trade Wars? - Nathan McDonald (30/05/2019)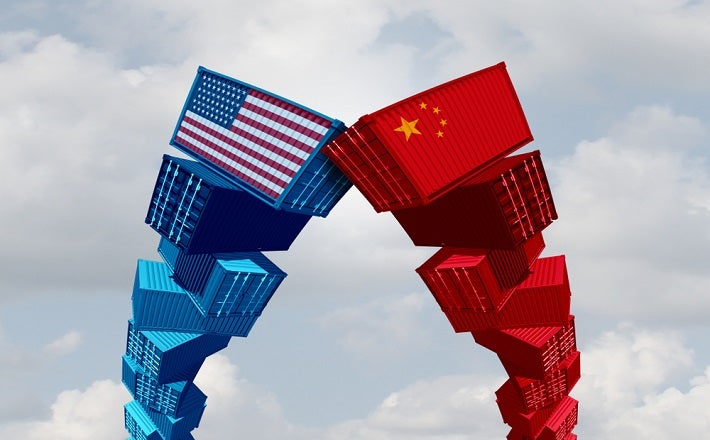 May 30, 2019
All across the Mainstream Media, you are hearing the alarm bells going off, the U.S.-China trade wars are accelerating yet again and things are about to get even messier than they already have been.
The talk of the week has been the casting aside of pleasantries from the Chinese government, as they attempt to exert themselves and strike back against the US administration, which has been ramping up tariffs against them in an attempt to get China to honor its previous promises, of which, according to the US government , have been broken.
The way in which China plans on doing this, is through their near monopoly on rare-earth elements.
The name itself, Rare-earths, is a slam dunk for the Mainstream Media, as the news cycle thrives on fear-mongering, confusion and the constant beating of the war drum.
Anxiety abounds over this latest volley in the trade wars and this is working out perfectly for the Chinese government, a move well played indeed, but for how long?
This is what the MSM is ignoring and not telling its viewers. Rare-earths in all reality aren't actually that rare.
The 17 rare-earth elements are as follows;
With the exception of the radioactive promethium, rare-earths are actually quite plentiful within the earths crust.
For example, Cerium is the 25th most abundant element at 68 parts per million, making it more abundant than even copper.
The name is incredibly misleading, however, what is rare is the diversity in countries and companies that currently mine and produce rare-earth elements. China has a current stranglehold on this industry.
Up until the 1990's this was not the case, as the majority of rare-earths were mined within the United States at the Mountain Pass Mine in California.
This, however was not meant to last, as China made a strategic and smart long term move around the end of the 1990's by moving into the rare-earths market, buying up strategic mining locations and flooding the market with lower prices, forcing their competitors out of business one after the other.
They were able to offer such lower prices, due to increased environmental and regulatory requirements placed on Western countries, that they themselves simply ignored and did not partake in.
This is a similar story to how so much Western production of goods has moved to China over the last few decades, as companies simply cannot compete with a country that is willing to ignore environmental regulations in pursuit of increased production and lower costs.
This has gotten us to the period of time that we now find ourselves in, in which China accounts for 90% of the rare-earths mined in the world.
These rare-earths are vital in many computer systems and electronic devices.
However, what has the United States currently on edge is the fact that rare-earths are vital to the Department of Defense and are needed in the production of their radar systems, missile guidance systems, aircraft and so much more.
This is the alarm bell that the MSM is currently ringing and good. I for one am glad that they are. However, there is no need to panic, despite what the chicken little's are telling you.
The United States military is the largest in the world, with the most advanced modern technology that money can buy, dwarfing even their closest rivals. They are in absolutely no short term need of immediate production.
Regardless, this move by China ultimately should be a wake up call for the West and fortunately, I believe it will be.
Already we can see the free market springing into action, driving up the price of exploratory mining shares and those few produces that exist outside of China that still remain.
In Canada and Australia, Lynas Corp (ASX: LYC), based in Western Australia rose by 16% on Wednesday, while Avalon Advanced Materials Inc (TSX: AVL), based out of Toronto was up by a whopping 33%!
Geomega Resources Inc (TSX-V: GMA), Ucore Rare Metals Inc (TSX-V: UCU) and Commerce Resources Corp (TSX-V: CCE), all Canadian junior miners, were up significantly as well.
Basically, if you are a rare-earth mining company based outside of China, then things are looking bright at the present moment and likely for the foreseeable future.
Expect serious money to flow into the rare-earth mining sector, as prices increase moving forward and the United States seeks to invest in and revamp old rare-earth mines that were shuttered in the past due to depressed prices.
However, this takes time and will not happen overnight. Mines do not simply spring back into action, which is why in the short term, we can expect prices to continue to trend higher in the rare-earths sector.
Ultimately, this is not the "sky is falling" moment that the MSM is attempting to portray it is.
The free market will exert itself, the free market will correct this imbalance and the rare-earths industry in the West will be revitalized, a prime example of short term pain, long term gain.
The trade wars continue on.
Product Upselling Spotlight
Don't miss a golden opportunity.
Now that you've gained a deeper understanding about gold, it's time to browse our selection of gold bars, coins, or exclusive Sprott Gold wafers.
Special Price 2021 1 oz American Eagle Gold Coin
About Sprott Money
Specializing in the sale of bullion, bullion storage and precious metals registered investments, there's a reason Sprott Money is called "The Most Trusted Name in Precious Metals".
Since 2008, our customers have trusted us to provide guidance, education, and superior customer service as we help build their holdings in precious metals—no matter the size of the portfolio. Chairman, Eric Sprott, and President, Larisa Sprott, are proud to head up one of the most well-known and reputable precious metal firms in North America. Learn more about Sprott Money.
Learn More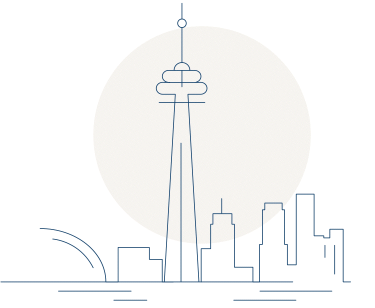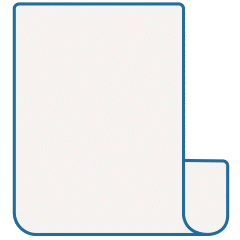 Subscribe to Our Email Newsletter
Don't miss a single insight. Get the latest precious metals news sent to your inbox every week, including our Monthly Precious Metals Projections, Ask The Expert podcast, and the Sprott Money Monthly Wrap Up.