News
Gold and Monetary Freedom - Rory Hall (24/2/2017)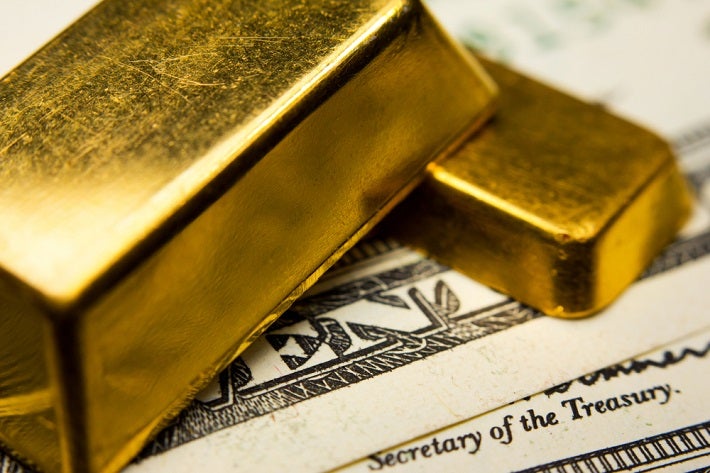 February 24, 2017
In 2011, when Dr. Ron Paul was running for President, he conducted an interview with Judge Andrew Napolitano. During this very short interview, Dr. Paul explained how sound money, gold, is monetary freedom. We couldn't agree more.
"I would like to legalize gold money and allow us to use gold and silver as legal tender and we could work our way back." [to a gold standard]
This very simple plan would transform our economy within 12-18 months. The problem this plan faces, as always, are the money-junkies in Washington DC and Wall Street. In order to return to a gold standard the federal government would have to reign in the spending of our tax dollars. The future spending, deficit spending, would have to stop. Is it possible for Congress to stop handing out "freebies" to their corporate friends and stop bribing voters with entitlements? How would that work? Personally, I don't see anyone who is currently on the government dole voting to have their "entitlements" cut off; why would they?
This is where the rubber-meets-the-road. Once you ask people to give up what they perceive as being rightfully theirs, it is very difficult to get it out of their hands. If you remember, Bank of America a few years ago said they were going to raise fees on the use of their debit cards by $5 a month. The people about lost their minds. I am in no way defending Bank of America just making a point. If people will lose it over a $5 charge, how will they react to having food taken off their table or currency removed from their wallet?
With Alan Greenspan's recent comments about the gold standard the internet only news sites have been lit up with article after article regarding what Mr. Greenspan shared with the world. So much so that Janet Yellen, Chairman of the Federal Reserve, made a statement on Sunday February 19 about not being able to control the price of gold!!
"Yellen Can't Halt Trump Gold Rally That Funds Bet Against" – That was the headline in a Bloomberg news report that was released on Sunday afternoon. There's a lot going on in that headline – none of it accurate except for the fact that gold is moving higher despite the efforts of western Central Banks to cap the price.

The basic premise of the report is that gold is moving higher in defiance of the Fed's apparent move to raise interest rates. Reading through the report reveals even more misleading and completely false information than is conveyed by the headline. Here's a link if you want to read the article: Bloomberg/Yellen/Gold. Source
What does the Federal Reserve have to do with "controlling" the price of gold? Nothing, or they shouldn't have anything to do with the price of gold. The fact that Bloomberg published this article with Janet Yellen making any type of statement regarding a "halt to a gold rally" says everything one needs to know about Central Bank intervention in the Western gold market.
Dr. Paul makes another great argument in support of the gold standard, sound money and how our money is directly tied to our lives. If you have the ability to move about, freely, conducting business anonymously then you are truly free. Until that happens we are nothing more than an ATM for the government and the corporate masters that own everything.
---
| | |
| --- | --- |
| | Rory Hall, Editor-in-Chief of The Daily Coin, has written over 700 articles and produced more than 200 videos about the precious metals market, economic and monetary policies as well as geopolitical events since 1987. His articles have been published by Zerohedge, SHTFPlan, Sprott Money, GoldSilver and Silver Doctors, SGTReport, just to name a few. Rory has contributed daily to SGTReport since 2012. He has interviewed experts such as Dr. Paul Craig Roberts, Dr. Marc Faber, Eric Sprott, Gerald Celente and Peter Schiff, to name but a few. Visit The Daily Coin website and The Daily Coin YouTube channels to enjoy original and some of the best economic, precious metals, geopolitical and preparedness news from around the world. |
---
The author is not affiliated with, endorsed or sponsored by Sprott Money Ltd. The views and opinions expressed in this material are those of the author or guest speaker, are subject to change and may not necessarily reflect the opinions of Sprott Money Ltd. Sprott Money does not guarantee the accuracy, completeness, timeliness and reliability of the information or any results from its use.
Product Upselling Spotlight
Don't miss a golden opportunity.
Now that you've gained a deeper understanding about gold, it's time to browse our selection of gold bars, coins, or exclusive Sprott Gold wafers.
Top Pick 1 oz Canadian Gold Maple Leaf Coin (Random Year)
About Sprott Money
Specializing in the sale of bullion, bullion storage and precious metals registered investments, there's a reason Sprott Money is called "The Most Trusted Name in Precious Metals".
Since 2008, our customers have trusted us to provide guidance, education, and superior customer service as we help build their holdings in precious metals—no matter the size of the portfolio. Chairman, Eric Sprott, and President, Larisa Sprott, are proud to head up one of the most well-known and reputable precious metal firms in North America. Learn more about Sprott Money.
Learn More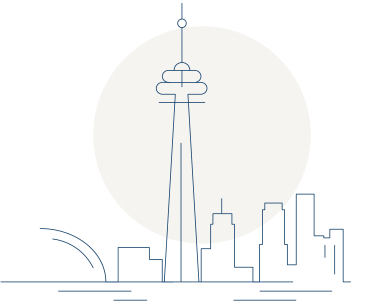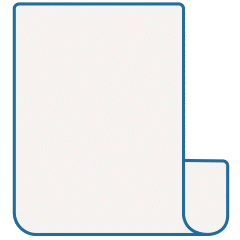 Subscribe to Our Email Newsletter
Don't miss a single insight. Get the latest precious metals news sent to your inbox every week, including content from Eric's Weekly Wrap Up and Ask The Expert.