News
Is Demand For Physical Gold Really Collapsing? - Dave Kranzler/Rory Hall (20/3/2017)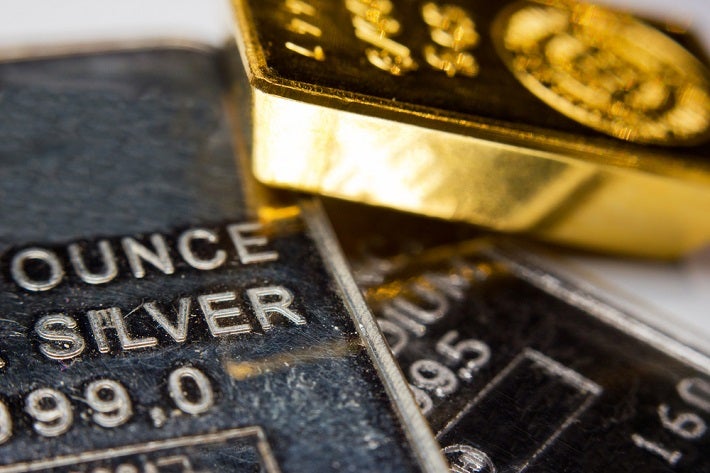 March 20, 2017
Seriously? "Simon Black" (it's a nom de plume) wrote an article titled "Demand For Physical Is Collapsing." He focused on retail bullion demand numbers. The headline and the content is largely fake news as it focuses on the demand for minted coins vs the paper gold market. We're not really sure about the intent of article, but the content was devoid of any relevance to the actual global demand for physical gold.
While the retail minted coin and small-size bar demand is down from last year's levels, there's two factors to explain this. First is price. The price of gold and silver was lower in early 2016 than it is now. The price of gold in February 2017 averaged $1230-$1240 while the price of gold a year ago February averaged $1175. Retail buyers of gold/silver coins are highly sensitive to price and tend to chase the price higher, up to a point. On this basis, it's not surprising that more minted coins were sold a year ago compared to this year. This "price effect" on the demand for retail gold and silver coins likely explains about 25% of the demand comparison between 2016 and now.
The second factor is the economy. Remember, the end user of minted bullion products is largely the retail buyer. In the first two months of 2017, real wages have declined. Even more negative for retail sales of any sort is the fact that real disposable income has been declining on a year over basis since December 2015:
While we at the Shadow of Truth do not consider buying and owning bullion to be "discretionary," retail sales, including sales of bullion coins, is highly dependent on the relative level of real disposable income. Thus once again it should not surprise, based on just looking at retail demand for physical bullion, that retail bullion sales are falling.
On the other hand, the Black article purports the idea that retail bullion sales represents global demand for gold and silver. Nothing could be further from the truth. Retail demand at the margin has no affect on price other than maybe the price premiums in the coin market based on mint supply and retail demand.
The majority of gold bullion demand comes from the jewelry industry, eastern hemisphere Central Banks and sophisticated wealthy and institutional investors. India and China alone import more gold than is produced from mines globally. This is why Black's "paper gold" price is rising. It's why the BIS and western Central Banks have failed to eliminate the significance of gold in the global monetary system.
Gold imports into India jumped 175% in February from February 2016 to 96.4 tonnes (LINK). In fact, official gold imports into India have been rising since December. And that does not include dore bars or smuggled gold. 179 tonnes of gold was withdrawn from the Shanghai Gold Exchange in February. This is 60% higher than February 2016. The Russian Central Bank gold reserves have been rising almost monthly since mid-2007.
To claim that the global demand for physical gold is collapsing is seeded in either ignorance or mal-intent. But either way, the assertion is outright idiotic when the facts are examined, which we do in today's episode of the Shadow of Truth:
---
| | |
| --- | --- |
| | Dave Kranzler spent many years working in various Wall Street jobs. After business school, he traded junk bonds for a large bank. He has an MBA from the University of Chicago, with a concentration in accounting and finance, and graduated Oberlin College with majors in Economics and English. Dave has nearly thirty years of experience in studying, researching, analyzing and investing in the financial markets. Currently he co-manages a precious metals and mining stock investment fund in Denver and publishes the Mining Stock and Short Seller Journals. Contact Dave at dkranzler62@gmail.com. |
---
| | |
| --- | --- |
| | Rory Hall, Editor-in-Chief of The Daily Coin, has written over 700 articles and produced more than 200 videos about the precious metals market, economic and monetary policies as well as geopolitical events since 1987. His articles have been published by Zerohedge, SHTFPlan, Sprott Money, GoldSilver and Silver Doctors, SGTReport, just to name a few. Rory has contributed daily to SGTReport since 2012. He has interviewed experts such as Dr. Paul Craig Roberts, Dr. Marc Faber, Eric Sprott, Gerald Celente and Peter Schiff, to name but a few. Visit The Daily Coin website and The Daily Coin YouTube channels to enjoy original and some of the best economic, precious metals, geopolitical and preparedness news from around the world. |
---
The author is not affiliated with, endorsed or sponsored by Sprott Money Ltd. The views and opinions expressed in this material are those of the author or guest speaker, are subject to change and may not necessarily reflect the opinions of Sprott Money Ltd. Sprott Money does not guarantee the accuracy, completeness, timeliness and reliability of the information or any results from its use.
Product Upselling Spotlight
Don't miss a golden opportunity.
Now that you've gained a deeper understanding about gold, it's time to browse our selection of gold bars, coins, or exclusive Sprott Gold wafers.
Special Price 2021 1 oz American Eagle Gold Coin
About Sprott Money
Specializing in the sale of bullion, bullion storage and precious metals registered investments, there's a reason Sprott Money is called "The Most Trusted Name in Precious Metals".
Since 2008, our customers have trusted us to provide guidance, education, and superior customer service as we help build their holdings in precious metals—no matter the size of the portfolio. Chairman, Eric Sprott, and President, Larisa Sprott, are proud to head up one of the most well-known and reputable precious metal firms in North America. Learn more about Sprott Money.
Learn More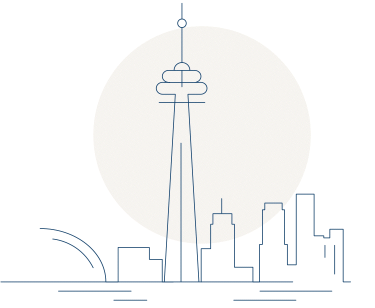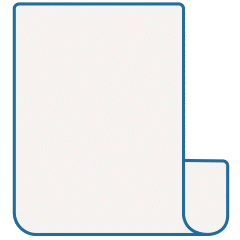 Subscribe to Our Email Newsletter
Don't miss a single insight. Get the latest precious metals news sent to your inbox every week, including our Monthly Precious Metals Projections, Ask The Expert podcast, and the Sprott Money Monthly Wrap Up.