News
More COMEX Gold Data - Craig Hemke (19/11/2019)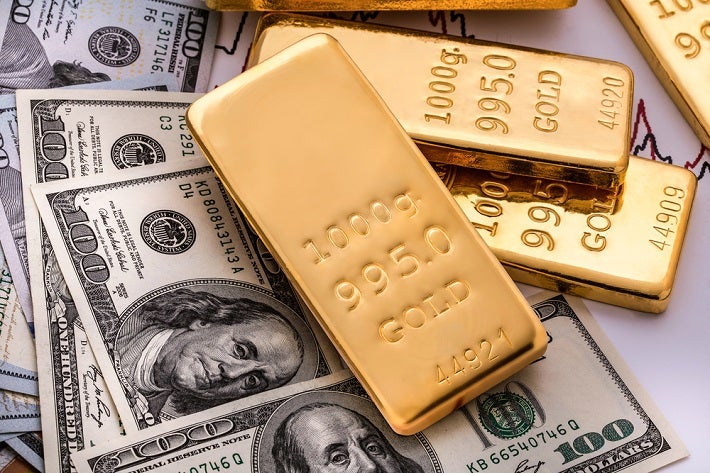 November 19, 2019
With just ten days remaining before the current front-month Dec19 contracts go off the board and into "delivery", it might be useful—after the gains we've seen in 2019—to look back and see where we were at this time in 2018.
Before we begin, let's all remember that any CFTC-generated data must always come with a disclaimer to NOT be fully trusted. Multiple market-making Banks have been penalized in the past for deliberately submitting false information for these reports. See this as just one example:
• https://www.cftc.gov/PressRoom/PressReleases/pr696...
Additionally, the list of indicted traders at JPM has grown to SIX, including the former head of global precious metals trading and one-time LBMA board member, Michael Nowak.
• https://www.reuters.com/article/us-usa-metals-char...
• https://www.zerohedge.com/markets/abject-corruptio...
So, we report/discuss this stuff for analytical purposes, but you, the reader, should by no means take the data as sacrosanct and reliable. It could all be designed to wrong-foot and distract you.
OK, with that said, to the point of this post...
Much has been made of the recent surge in the total amount of gold futures contracts that have been created and trade on the COMEX. Previous all-time high levels near 660,000 contracts had been seen in 2016 and again in 2018 before those records were smashed in the past few weeks, with total open interest peaking at 716,593 contracts last Wednesday, November 13. At this point, it must be noted that these 71,659,300 tradable ounces of digital "gold" are— I don't know...backed?...supported?...what's the right word??? —by just 8,090,992 ounces of gold alleged to reside in the depository vaults:
(And by the way, if you're wondering what this new category of "pledged gold" is, you're not the only one. Dave Kranzler and I have been working on this since last week, and he wrote an excellent summary earlier this week. You should read it: https://investmentresearchdynamics.com/cme-pledged-gold-did-the-comex-rescue-hsbc/)
So, anyway, back to the record amount of COMEX gold open contracts and what is going to take place over the next two weeks as the Dec19 contract moves off the board and into "delivery"...
The vast majority of these contracts will be closed out and "rolled" into the next front month of Feb20. As this happens, some Speculators will fully roll their longs and shorts from December to February, while others will not. Some Commercials will fully roll some longs and shorts, and some will not. The result will be a sharp drop in total open interest. How much? Well, let's look at last year for an example.
At this same time in November 2018, total COMEX gold open interest reached a multi-month high of 539,520 contracts—the highest levels seen since March of that year. As you can see below, the positions were pretty equally spread among the Large Spec, Commercial, and non-reportable "Small Spec" categories. (As always, thanks to Peter Spina at GoldSeek for these handy tables!)
Just four weeks later and with the Dec19 "expiration" behind us, note that total open interest had collapsed by 27%, in large part due to Large Spec short-covering into which Commercials sold some longs.
So where are we in 2019? As noted above, total open interest is not only at 2019 highs, it's at ALL-TIME highs. And what does the latest CoT reveal? See for yourself and note the incredible differences in position size by category versus this time last year, most notable in Large Spec gross long and Commercial gross short.
Most of these positions in 2019 will also need to be closed or rolled in the days ahead. Will we see another 27% drop in open interest by early next month? If so, we'll see total OI fall all the way back to 525,000 contracts!
And what might be the result?
In 2018, as Large Specs covered shorts, price rose $41 as OI fell. Might we see the reverse in 2019, as Large Specs liquidate longs? This is something of which you should certainly be wary in the days ahead.
However, this "CoT-washing" and contract-rolling process is something that cycles repeatedly in COMEX gold bull markets, so don't let it distract you from the bigger picture. For the past several weeks, we have written that traders should expect a drop in COMEX gold to as low as $1440 before prices turn higher again in December and finish the year near the targets we laid out back in January (between $1480 and $1520). From there, the stage will be set for further gains in 2020 as prices move toward $1600-$1650 through Q1. Please see this from last week:
• https://www.sprottmoney.com/Blog/comex-gold-into-y...
So, anyway, I hope this helps in understanding what you'll see in the days ahead and why total COMEX gold open interest will fall away from these recent all-time highs. Again, though, the most important item to remember is that gold (along with silver) remains in the early stages of a new bull market. As demand for gold in all its forms continues to grow in 2020, price will rally. We've already seen new all-time highs for the price of gold as expressed in many major currencies in 2019. New all-time highs for dollar-priced gold are coming, too.
Product Upselling Spotlight
Don't miss a golden opportunity.
Now that you've gained a deeper understanding about gold, it's time to browse our selection of gold bars, coins, or exclusive Sprott Gold wafers.
Top Pick
Royal Canadian Mint 1 oz Gold Bar
Special Price
2023 1 oz American Gold Eagle Coin
About Sprott Money
Specializing in the sale of bullion, bullion storage and precious metals registered investments, there's a reason Sprott Money is called "The Most Trusted Name in Precious Metals".
Since 2008, our customers have trusted us to provide guidance, education, and superior customer service as we help build their holdings in precious metals—no matter the size of the portfolio. Chairman, Eric Sprott, and President, Larisa Sprott, are proud to head up one of the most well-known and reputable precious metal firms in North America. Learn more about Sprott Money.
Learn More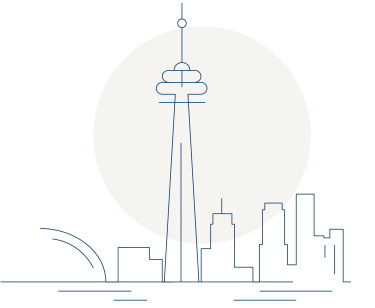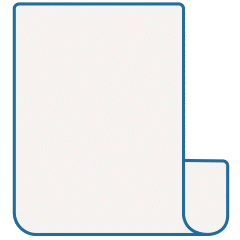 Subscribe to Our Email Newsletter
Don't miss a single insight. Get the latest precious metals news sent to your inbox every week, including our Monthly Precious Metals Projections, Ask The Expert podcast, and the Sprott Money Monthly Wrap Up.