News
Something BIG Happened This Past Week In Metals- Avi Gilburt (14/09/2018)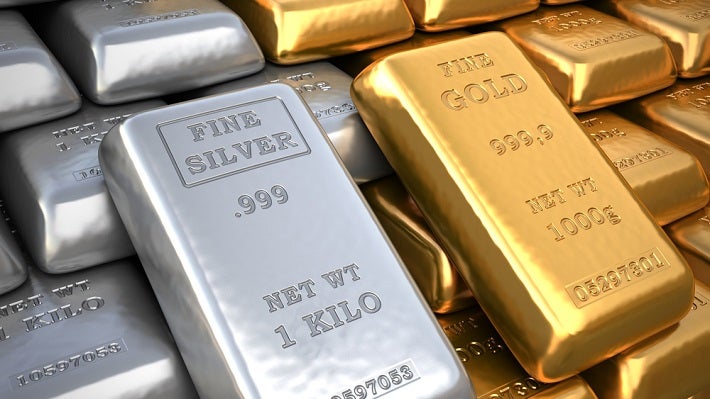 14th Sept,2018
Once we broke support a few months ago in the metals market, I began pointing to much lower levels before we complete this larger degree 2 nd wave within which we have been caught for the better part of two years. And, as we came into this past week, most of the metals charts we have been tracking were pointing down. In following through on those downside patterns this past week, the GDX finally completed the minimal wave structure we would need to see to even begin looking for a potential bottom as being struck.
Yes, that means that we can start looking for clues of the market having bottomed. But that does not mean that we have certainly struck bottom yet. Rather, it simply means that the GDX can finally prove it has bottomed with its next rally being impulsive, as we have enough waves in place to consider this multi-year 2 nd wave complete. However, confirmation is now the key.
Yet, the individual charts I am watching are not strongly suggestive that the bottom has been struck. So, let's go through them individually.
In starting with the GDX, you can see that we have the minimal number of waves in place now to complete the green count on the 8-minute and daily charts. However, we will need to see an impulsive rally take us through the 18.60 level to even begin to confirm that a major bottom has been struck, and a multi-year rally has begun. Remember, should we only see a corrective rally, we can still even rally back towards the 20 region and still see another drop towards a lower low, as presented in the yellow count on the daily chart. So, the nature of the next rally will be incredibly important.
But, when I look over at the ABX, it made a nominal lower low this past week. Moreover, that low was struck in what counts best as only 3 waves to the downside. That means that either we will see another nominal lower low early in the week to complete wave 5, or we are still in wave 4 (presented in yellow), and it will take several more weeks until the ABX puts in a final bottom.
NEM is presenting similarly to the GDX which suggests it has the minimal number of waves in place to consider it to have bottomed. However, the NEM chart is really more likely to see another 4-5 before it strikes a bottom, so that is why I am maintaining my primary count for that chart as still needing a 4 th wave rally, followed by another drop to a lower low.
Let's move onto the GLD. Last weekend, I highlighted the downside structure that I expected to take the GDX down to the targets we struck this past week. But, I also noted that I thought that the GLD was set up to only provide us a corrective pullback structure, which will not likely make lower lows. That is what played out this past week in the GLD, as it provided us with an overlapping downside structure and did not make a lower low while silver and many miners did.
Now, that does not mean that I think the GLD has completed its downside structure for all of this multi-year 2 ndwave. Rather, it means that I still think it is likely we are still within a 4 th wave of c-wave within wave ii. While I can certainly be convinced otherwise should we see a strong impulsive continuation higher, I do not think that is the likely outcome at this time due to the lack of follow-through on the impulsive initiation rally off the recent lows in gold.
While we do have a "technical" 5 wave move off the lows in gold, it is quite rare that an impulsive structure in gold will see its 4 th wave almost strike the top of its 1 st wave, which is how we would have to count this impulsive structure. Moreover, the structure does not even come close to abiding by Fibonacci Pinball, all of which suggests that I cannot view it as a high probability impulsive structure off the recent lows. Yet, it does not break any Elliott Wave rules to count it as such.
To provide further support to this count, all pullbacks thus far have been corrective in nature. However, it will take a rally through the 1.00 extension of this structure (117.75 as it stands today) to suggest this market has bottomed, which would then have it pointing towards the 124-126 region to complete wave (1) off its recent lows. But, again, based upon a structure which is normally a low level of probability, as well as the manner in which the rest of the market is currently structured, I have to view this as the lesser likely immediate outcome.
Now, silver is clearly the ugly duckling when it comes to its larger structure on the daily chart. To be honest, as I have mentioned before, silver can certainly see a marginally lower low relative to its 2015 low and provide a slightly deeper bottom to its wave 2, as presented in yellow on the daily chart.
But, I want to highlight a small change I have made in my micro-count on this decline in silver (presented on the 144-minute chart), as I can count an almost completed 5 wave structure down in this c-wave, with all sub-waves providing nice support to this count. This would mean silver can also provide us with a confirmed bottom if we can see an impulsive structure take us through resistance. But, unlike gold, it has no potential 5 up having begun yet.
At the end of the day, while we may still see one more push to the downside early in the coming week, I think we are setting up for a rally to begin next week. The nature of that rally will enlighten us as to whether the metals complex as a whole has bottomed or not. At best, I think we will see a bifurcated complex, wherein some charts will have confirmed their bottoms on the next rally, while others not so much. For example, I think ABX has the potential to confirm a bottom, especially if it gets a marginally lower low before that next rally begins. However, I think the next rally may only be a 4 th wave rally in NEM.
So, please follow each chart on their own, as I have advised so many times in the past. And, while the "potential" exists that a bottom may have been struck, please recognize the difference between "potential" and "confirmed," at least from an analytical perspective. Either way, the next confirmed bottom we see in this complex may not be seen again in your lifetime.
See charts illustrating the wave counts on the GLD, GDX, Silver, NEM & ABX.
Product Upselling Spotlight
Don't miss a golden opportunity.
Now that you've gained a deeper understanding about gold, it's time to browse our selection of gold bars, coins, or exclusive Sprott Gold wafers.
Special Price 2021 1 oz American Eagle Gold Coin
About Sprott Money
Specializing in the sale of bullion, bullion storage and precious metals registered investments, there's a reason Sprott Money is called "The Most Trusted Name in Precious Metals".
Since 2008, our customers have trusted us to provide guidance, education, and superior customer service as we help build their holdings in precious metals—no matter the size of the portfolio. Chairman, Eric Sprott, and President, Larisa Sprott, are proud to head up one of the most well-known and reputable precious metal firms in North America. Learn more about Sprott Money.
Learn More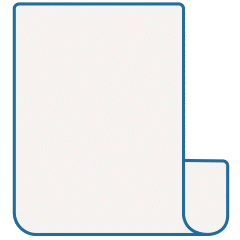 Subscribe to Our Email Newsletter
Don't miss a single insight. Get the latest precious metals news sent to your inbox every week, including our Monthly Precious Metals Projections, Ask The Expert podcast, and the Sprott Money Monthly Wrap Up.