News
The Precious Metals Conundrum- Avi Gilburt (11/05/2018)
May 11, 2018
First published on Sun May 6, 2018 for members of ElliottWaveTrader.net: A sideways correction lasting a year and a half certainly does a lot to sour investors on a market. And, even though we have not dropped below 20 in GDX this entire time and the GLD has been consolidating just under its breakout region for months, the bearishness and frustration in the complex is palpable. In fact, I have even seen people calling for sub $1000 gold again, and we have not even broken a single support level yet. For me, this is a head scratcher.
As for me, I see bullish patterns in many miners, as well as silver and GLD, and they are all over their respective support levels. So, until those supports break or those larger degree bullish set ups break, reason suggests that I should be looking up and not down (other than for a little more of a pullback).
When I review the daily GLD chart, I see a clear a-b-c structure off the January high, with the c-wave either having ended, or needing just one more lower low before it completes. And, as long as we do not break below the 119/121 support on this chart, this is retaining a very bullish set up.
Moreover, both the RSI and MACD are in the same bottoming zone we have seen before each of the other rallies over the last year. And, the next rally that develops in the GLD will likely break it out of this consolidation, based upon the i-ii, 1-2, (1)(2) structure, of which we are about to complete that final (2). That would suggest the next break out "should" finally be the heart of the 3 rd wave off the late 2015 low.
But, silver looks to have bottoming already. I noted this past week how silver looks to be a micro 5 wave structure off the low struck this past week. In fact, earlier this past week, I sent out Alerts to our members at Elliottwavetrader.net noting that the 144-minute MACD, which has signaled impending rallies on this chart successfully almost 100% of the time, was suggesting an impending bottoming in silver. So, after a 5 wave rally, I am looking for silver to pullback correctively a bit more, and then rally up towards the market pivot noted on my chart.
As far as GDX is concerned, I am sorry to say that there is nothing clear I can yet glean out of the GDX. But, if I had to be forced to pick one count over the other, I would almost have to give the yellow count a slight edge for now. And, that is purely because I am still looking for a wave (ii) pullback in ABX.
When we look to the daily ABX chart, you will notice how well the "buy" zone I placed on this chart at the end of last year has worked out for now. Stops should now be placed just below the 11.07 low. AS you can see from the daily MACD, we have broken through the initial declining trend line in the MACD, and we are now just below the secondary downtrend line in the MACD. I think this secondary line may keep us in check, and have us top out in wave (i) off the lows, with a wave (ii) pullback likely to follow. And, I think this wave (ii) will likely see the MACD retest the top of the prior downtrend line in the MACD from which we just broke out. Moreover, it is because of the wave (ii) pullback I expect in the ABX that I think we may see a bit more weakness in the GDX, as noted above.
So, based upon much of what we are seeing, I cannot say that the weight of evidence yet suggests that we are ready to break out. While silver can certainly take the lead here and move higher to complete wave i in green, I am not as confident that GDX is yet ready to follow. In fact, it would seem that the real break out may not occur for a few more months, as silver still needs to complete its i-ii, and ABX still likely needs its wave (ii) pullback. But, as long as we hold supports and these patterns continue to fill in over the coming weeks, it certainly seems like we are setting up for some fireworks later this year.
See charts illustrating the wave counts on the GLD, GDX, Silver (YI) and ABX.
Product Upselling Spotlight
Don't miss a golden opportunity.
Now that you've gained a deeper understanding about gold, it's time to browse our selection of gold bars, coins, or exclusive Sprott Gold wafers.
Special Price 2021 1 oz American Eagle Gold Coin
About Sprott Money
Specializing in the sale of bullion, bullion storage and precious metals registered investments, there's a reason Sprott Money is called "The Most Trusted Name in Precious Metals".
Since 2008, our customers have trusted us to provide guidance, education, and superior customer service as we help build their holdings in precious metals—no matter the size of the portfolio. Chairman, Eric Sprott, and President, Larisa Sprott, are proud to head up one of the most well-known and reputable precious metal firms in North America. Learn more about Sprott Money.
Learn More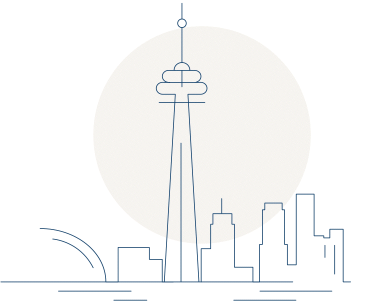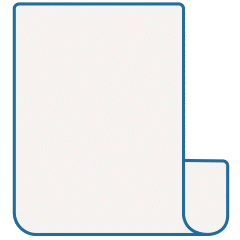 Subscribe to Our Email Newsletter
Don't miss a single insight. Get the latest precious metals news sent to your inbox every week, including our Monthly Precious Metals Projections, Ask The Expert podcast, and the Sprott Money Monthly Wrap Up.