News
Under The Thumb Of The Banks - Craig Hemke (18/10/2017)
October 18, 2017
The price of Comex Digital Gold continues to be held hostage by the major Bullion Banks which operate on the Comex in New York. Though some "improvement" in their collective position was noted in the latest bank Participation Report, it is very important to note that The Banks are still as heavily net short as they were at the price peak in the summer of 2016.
We wrote about this recent surge in Bank shorting last month and the article can be found here: https://www.tfmetalsreport.com/blog/8554/guard-aga...
In the article, we wrote that the 24 Bank short position in Comex gold had nearly doubled in just two months from 104,788 contracts net short to 213,746 contracts net short. The significance and speed of this rise rivaled what was observed in the first half of 2016 and we all know what followed in the second half of 2016. Namely, a smash in price that flushed the Spec longs back out of the Comex paper gold market and allowed these Banks to buy back and cover many of their short positions.
Specifically, the 24 Bank position, as divulged through the CFTC-generated Bank Participation Report, rose from just 45,259 contracts net short on 1/5/16 to a high of 195,262 contracts net short on 5/3/16. After falling back in June of 2016, this position again hit 191,834 contracts net short on 7/5/16.
From there, as price fell from $1375 to $1175, the 24 Bank position contracted back to just 73,722 contracts net short on 1/3/17.
As price rose again in 2017, The Banks resumed their profitable game of initiating Comex contracts on the sell side and taking the opposite position of hedge and trading fund speculators on the buy side. As price rose once more from $1175 to the early September peak near $1360, the 24 Bank position rose again to the aforementioned 213,746 net short.
Our concern in September was that all of this Bank shorting would soon lead to another fall in price and, unfortunately, we were proven correct as price fell to $1275 by the time the latest survey was taken on October 3. However, even though price fell by nearly $75 between report surveys, the latest Bank Participation Report showed that the total Bank position had only declined by about 30,000 with a new net short position of 182,197 contracts.
Therefore, there are several important items to note at this point:
1. As of October 3, the 24 Bank net position was nearly as heavily net short was it was at the price peak in July of 2016.
2. While doubling the size of their net short position on the $150 price rally of July and August, The Banks were only able to trim their position by 15% on the $75 pullback in September.
3. The Speculators have obviously held firm despite the recent pullback in price. They have not been quick to turn tail and run from Comex gold, choosing instead to remain steadfastly long.


So now the battle begins for the fourth quarter. Will price rise as emboldened Specs demand even greater long positions from the market-making Banks, forcing The Banks to retreat? Or will The Banks once again seize control of price and send it plunging down through the 100-day and 200-day moving averages, which in turn would finally lead to the Spec liquidation The Banks seek?
Since January, we have forecasted at TF Metals Report to expect the highest prices for calendar year 2017 to be seen during this fourth quarter. The only "fly in the ointment" of this forecast is this current historically large, Bank position. Can price move higher again even though The Banks are already net short 182,917 contracts for about 570 metric tonnes of paper gold?
We're likely not going to have to wait long to find out.
Product Upselling Spotlight
Don't miss a golden opportunity.
Now that you've gained a deeper understanding about gold, it's time to browse our selection of gold bars, coins, or exclusive Sprott Gold wafers.
Top Pick 1 oz Canadian Gold Maple Leaf Coin (Random Year)
About Sprott Money
Specializing in the sale of bullion, bullion storage and precious metals registered investments, there's a reason Sprott Money is called "The Most Trusted Name in Precious Metals".
Since 2008, our customers have trusted us to provide guidance, education, and superior customer service as we help build their holdings in precious metals—no matter the size of the portfolio. Chairman, Eric Sprott, and President, Larisa Sprott, are proud to head up one of the most well-known and reputable precious metal firms in North America. Learn more about Sprott Money.
Learn More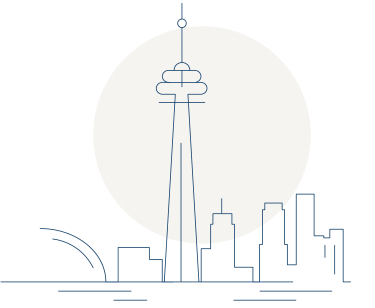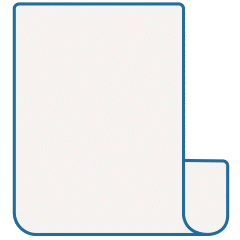 Subscribe to Our Email Newsletter
Don't miss a single insight. Get the latest precious metals news sent to your inbox every week, including content from Eric's Weekly Wrap Up and Ask The Expert.