News
What Could The Next Gold and Silver Rally Look Like? Part I - Chris Vermeulen (22/07/2019)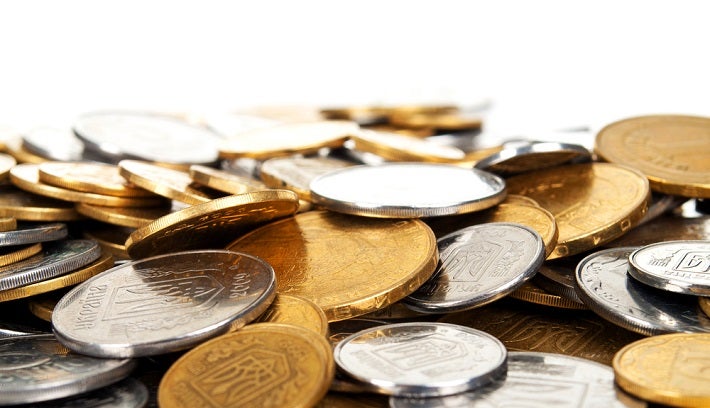 July 22, 2019
I have been going over the past data to attempt to identify future price targets and to help traders understand the true potential for the current precious metals price rally. We've been sharing our data and research with you for many months are pleased to continue to share our predictive modeling system's outputs and data. Today, we wanted to play a bit of "what if" with the data in an attempt to relate just how explosive this move in precious metals may be over the next 6 to 12+ months.
Given our belief that precious metals prices will hold last weeks breakout to the upside and that Gold will rally in a parabolic price mode, we have attempted to identify how Silver would react given the price advance of Gold and the historic price ratio between Gold vs. Silver.
A number of pricing dynamics are taking place throughout the global stock markets and the historical measures of price relationship in advancing and declining markets could help us better understand the potential upside for Silver as the price of Gold continues to rally. Here we go with our "what if" results.
Gold Fibonacci Price Amplitude - Weekly Chart
You may remember when we were calling for Gold to rally from $1200 to just above $1300 earlier this year? We warned that once this move completed, a pause and pullback back below $1300 would set up a "Momentum Base" near April 21 that would become the launchpad for a much bigger move to the upside. Now that we've seen this setup complete almost exactly as we predicted months in advance, we are waiting for the price to breach the Fibonacci Price Amplitude Arc that is currently acting as resistance for Gold (see the chart below).
Once this level is broken, we believe Gold will rally to levels near or above $1560 and attempt to set up another "Momentum Base" somewhere between $1560 and $1640. This price level represents a key price zone where multiple price inflection points align and where a larger Fibonacci Price Amplitude Arc exists. It is very likely that price will run into resistance near this zone – although it may become very brief price resistance.

Let's assume that Gold could target various upside price levels in the near future and that Gold may attempt to reach levels just below $2000 before the end of this year (2019). We've broken our research into price segments that will help us understand and breakdown Gold price advancement levels for future reference. We've selected : $1650, 1750, 1850 & 1950 price levels for our research.
The Gold/Silver ratio chart, below, highlights the incredible rotation we've recently witnessed as Silver exploded higher last week. Gold followed this move higher roughly 24 hours later. The ratio between the price of Gold vs. Silver was at historical highs near 93 just a few days ago. Currently, it is at 88.1 – after Silver rallied to help close the price gap between the two metals. As you can also see from this chart, historical normal price levels are much closer to the 45 to 65 range.
What happens when this Gold/Silver ratio value becomes extended is that Gold holds more value than Silver. Silver is a precious metal that is often overlooked because Gold is the primary focus of metals traders. Yet, when a panic hits the global stock markets and Gold begins to move dramatically higher, Silver becomes an incredible opportunity as traders pile into Silver expecting it to close the price ratio gap quickly.
How big is this price disparity between Silver and Gold? How much more will Silver potentially rally if Gold hits certain key upside price targets? You should take a look at my article talking about the best metal to own for 2019 and beyond here . I compare gold, silver, platinum, and palladium. Let's find out and explore some really incredible opportunities.
CONCLUDING THOUGHTS:
Using special reference points, the current ratio level, and our expected ratio level, we can determine that for every drop of 5.0 points in the ratio level, the price of Silver should increase by 6.5% to 7.5% to the price of Gold. Therefore, if Gold trades higher to $1500 and the ratio drops from 88 to 83, Silver should be trading at a level of $18.29.
We determined this ratio relationship process by identifying "anchor points" within the historic ratio chart, mapping out price levels that occur at these levels in advancing and declining metals markets, then mapping the corresponding ratio relationships so we could attempt to make these types of predictions.
Just wait to and see our PART II the shows what silver should do just reach a normal price ratio in tomorrows article!
I love to take on these types of challenges and to play "what if". The idea that we may find some unknown or unseen opportunity for traders and investors is very exciting. We'll share more of our research in Part II of this article and we'll show you exactly what we expect to happen in the metals markets as the ratio continues to "revert".
In short, the opportunities for skilled technical traders over the next 16+ months is incredible. Huge price swings, incredible trends, big rotations and we could see nearly 300%+ profits to be had if you know what to trade and when. These types of opportunities are perfect for skilled technical traders like us and we want to help you prepare for and trade these opportunities.
This bear market for stocks and the new bull market for metals has been a long time coming, but finally, almost all the signs are showing that it's about to start. As a technical analyst since 1997 having lost a fortune and making a fortune from bull and bear markets I have a good understanding of how to best attack the market during its various stages.
Be prepared for these incredible price swings before they happen and learn how you can identify and trade these fantastic trading opportunities in 2019, 2020, and beyond with our Wealth Building & Global Financial Reset Newsletter. You won't want to miss this big move, folks. As you can see from our research, everything has been setting up for this move for many months – most traders/investors have simply not been looking for it.
Product Upselling Spotlight
Don't miss a golden opportunity.
Now that you've gained a deeper understanding about gold, it's time to browse our selection of gold bars, coins, or exclusive Sprott Gold wafers.

Top Pick 1 oz American Eagle Gold Coin (Random Year)

Top Pick 2021 1 oz Canadian Maple Leaf Gold Coin
About Sprott Money
Specializing in the sale of bullion, bullion storage and precious metals registered investments, there's a reason Sprott Money is called "The Most Trusted Name in Precious Metals".
Since 2008, our customers have trusted us to provide guidance, education, and superior customer service as we help build their holdings in precious metals—no matter the size of the portfolio. Chairman, Eric Sprott, and President, Larisa Sprott, are proud to head up one of the most well-known and reputable precious metal firms in North America. Learn more about Sprott Money.
Learn More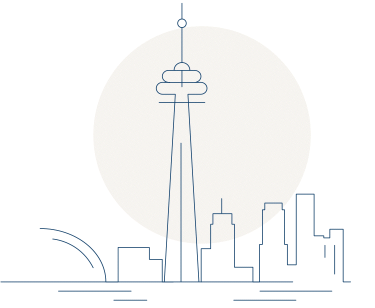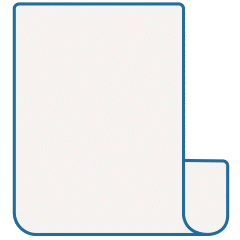 Subscribe to Our Email Newsletter
Don't miss a single insight. Get the latest precious metals news sent to your inbox every week, including content from Eric's Weekly Wrap Up and Ask The Expert.