News
Metals and Miners Just Stretching the Elastic Band a Little Further - David Brady (22/11/2019)
November 22, 2019
GOLD TECHNICALS Daily
We're still slowly trending lower for what seems like an eon, but such price action after a truly massive rally is extremely bullish, imho. This is the kind of consolidation we want to see before heading to new highs. We're also in a bullish flag pattern, with resistance at 1503 and support at 1440. We would need a break of 1519-21 to set a higher high and signal a break in the downtrend.The recent low was 1446.
A potentially bearish signal would be the 50-day moving average falling below the 100-day. Both the 20-day and 50-day are trending lower.
There are several possibilities with respect to the RSI. It may have already bottomed at 1446. It could continue lower to extreme oversold 30 or below before bottoming out. The other option is that we get a positively divergent lower low in price, higher low in the RSI. Suffice to say that it is not telling us much.
The MACDs are telling us Gold is at an inflection point. A move north of zero in the MACD Histogram would be a tentative buy signal, or it could just head lower again. The same can be said for the MACD Line and its signal line.
Weekly
Looking at the bigger picture on the weekly chart, there are a lot of encouraging signals for the next few months. The RSI has reset from its highest level since its peak in 2011 to a neutral ~50. The MACD Histogram is at its lowest since Gold hit 1124 in December 2016. The price channel in purple is clearly up, and the 20-week moving average is greater than the 50-week, which is above the 100-week, which is greater than the 200-week. Typical of a bull market.
However, although the MACD Line has fallen significantly, it looks like an ideal setup for negatively divergent higher highs to come when we do rally. This means that there is a "risk" that the next peak is the last for a while and could precipitate a big reversal. Let's cross that bridge when we come to it. The 20-week moving average has also turned down, and while not unexpected given the recent price action, it is worth watching.
In summary, based on the technicals alone, Gold could still have further to go on the downside, perhaps the low 1420s, but it is just getting ready for its next rally to new highs, imho.
POSITIONING & SENTIMENT
Sentiment has significantly corrected since the peak at 1566. In fact, I have received several tweets asking if and when we are going to fall below 1000. This has been a fantastic contrarian signal for the past four years, ever since we bottomed in December 2015. That said, this doesn't mean we cannot see sentiment in the sewer before Gold takes off again, but we're certainly much closer to the bottom than the top.
The two biggest issues I see from a positioning perspective, despite the drop in price, are that the Banks ("Swaps") remain massively short and the Small Specs near record long. Positioning can remain elevated for quite some time in an upward trending market, as it did from 2009-2013, but eventually it matters. This is another reason why I will be considering adding hedge once we get those higher highs to come, imho.
In conclusion, unless we see a break at 1340, I am only looking up to new highs ahead.
SILVER
Even though my preference is for Silver long-term, I will keep this brief to avoid the risk of repetition. I am seeing similar technical signals for Silver, but its setup for a positively divergent lower low is superior to that for Gold, having already reached 30 on its RSI and bounced to 45. Of course, this is assuming it hasn't already bottomed. My minimum target on the downside remains 16.50, but 16.61 may have been sufficient. It remains to be seen.
With respect to the weekly chart, unlike Gold, Silver never got even close to its 2011 peak in the MACD Line, which suggests to me that it has much further to go on the upside than Gold when the next rally occurs.

Sentiment has not corrected as much for Silver as it has for Gold, but I take this to be a positive sign for Silver, even if it has further to go on the downside first.
From a positioning perspective, the Small Specs are still near record long, just as in Gold, but the Large Specs' ("Money Managers") net long position is nowhere near previous major peak levels in Silver, nor is the Banks' net short position either. This indicates to me that Silver has room to vastly outperform Gold going forward.

Finally, both metals could still see further downside yet, but I expect both to rally shortly. When they do, Silver will clearly outperform Gold, imho. Should this transpire as forecast, SILJ, the Junior Silver Miners ETF, will outperform them all.
For those of you interested in buying the physical metals, I recommend you check out sprottmoney.com for the best prices, customer service, storage, and delivery services. I use them exclusively for all of my purchases of physical precious metals.
---
Product Upselling Spotlight
Don't miss a golden opportunity.
Now that you've gained a deeper understanding about gold, it's time to browse our selection of gold bars, coins, or exclusive Sprott Gold wafers.
Top Pick 1 oz Canadian Gold Maple Leaf Coin (Random Year)
About Sprott Money
Specializing in the sale of bullion, bullion storage and precious metals registered investments, there's a reason Sprott Money is called "The Most Trusted Name in Precious Metals".
Since 2008, our customers have trusted us to provide guidance, education, and superior customer service as we help build their holdings in precious metals—no matter the size of the portfolio. Chairman, Eric Sprott, and President, Larisa Sprott, are proud to head up one of the most well-known and reputable precious metal firms in North America. Learn more about Sprott Money.
Learn More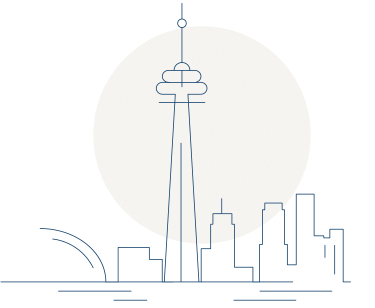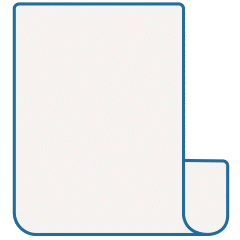 Subscribe to Our Email Newsletter
Don't miss a single insight. Get the latest precious metals news sent to your inbox every week, including content from Eric's Weekly Wrap Up and Ask The Expert.