News
Metals and Miners – The Sleeping Giant Trade - Chris Vermeulen (14/05/2018)
May 14,2018
Throughout this year, many analysts have focused on the price of Gold , Platinum & Silver markets for insight to the fear levels that exist in the global markets. Demand for Gold and Silver have been near historically high levels for the past 12+ months and the ratio of Gold to Silver has continued to show that Silver is extremely undervalued in relative value to Gold. We've highlighted these facts in previous articles to our readers.
The recent news regarding economic and political concerns regarding a wide range of Emerging Markets and established economies, we believe, has continued to drive upward price pressures in the precious metals markets. We feel the Metals & Miners are setting up a unique opportunity for patient and skilled traders/investors. Possibly, the opportunity of a lifetime if our analysis is correct.
2015 Gold Miners – Weekly NUGT Chart Pattern
Near the end of 2015, NUGT was setting up a congested wedge formation, that lasted 7 months, with clear support near $20. This pennant formation retested support over 6 times before a "wash-out low" price pattern formed as price attempted the eventual breakout. These types of "wash-out" patterns are common as price begins to accelerate into new trends.
Washout lows tend to flush out stops and positions from traders that have their stops too tight for the markets. In this manner, the market is rotating in a matter to reaffirm support before the new bullish trend extends. Notice how quickly price expanded in this uptrend and how price moved above the $30 level in just a week before continuing well above the $120 level. We are illustrating the explosive capabilities of a congestion trade setup like this – well over 500% from the $20 support level.
2018 Gold Miners – Weekly NUGT Chart Pattern
Take a look at a current 2018 NUGT chart (below) and please pay very close attention to the similarities between these two charts. We can't stress how important it is to understand the opportunity we are showing you today with regards to these patterns and the potential for traders to take advantage of this setup.
The current price pattern setting up in NUGT is another congested wedge formation with support near $22. This pattern has been setting up in the pennant formation for over 12+ months. Price initially rallied from the initial bottom formation (December 2016) and established a price peak @ $54.80 (highlighted in RED).
Afterward, the price has continued to rotate between support and the downward sloping resistance channel presenting traders with a very extended congestion pattern. What interests us the most about this current pattern is the length of the congested wedge pattern. We believe the upside pricing pressure that is being built up within this wedge could be 2x to 3x (or more) the pressure from the 2016 upside breakout. This would indicate that NUGT could rally well past the $100~140 level when this breaks – again a 500%+ price advance.
2018 Gold Miners – Daily NUGT Chart Pattern
This Daily NUGT chart shows one of our price modeling systems and shows it has clearly indicated a new bullish trend began on April 10. Lower price support is currently near $24 and ultimate support is near $22. You can see from this modeling system chart that any upside breakout above the CYAN Standard Deviation channel would be very positive within this bullish trend and likely prompt a further upside price rally.
Clearly, any chance at a new trade entry near or below $24.50 is acceptable with risk near $2 per share. Remember, if this breakout/rally happens as we expect, a "wash-out" price rotation may precede this move where stops need to be soft in nature. Support is near $22, but the "wash-out" price rotation may attempt to test price levels below $22 before the massive upside rally begins. So be aware that the smart play is to understand the risk of this trade and play it knowing a "wash-out" price rotation may happen as price breaks these channels.
It is not often that the markets provide traders with these types of setups. These are the type of trades that can make 400~500% or more on a single trade over 4~6 months. We focus on finding opportunities for our members and delivering success for them every month. Members to our Wealth Building Newsletter have already been alerted to this trade setup, and others and will know when a position should be initiated.
Our other recent trade alerts , that are up well over 10% each are UGAZ, FAS, and TECL. These have been rocketing higher – as we predicted. On Friday we closed our TECL position which hit our resistance level and we locked in the 18.3% gains with our members. The single point of success for all of us is to manage our assets well in an attempt to achieve greater long-term success.
Product Upselling Spotlight
Don't miss a golden opportunity.
Now that you've gained a deeper understanding about gold, it's time to browse our selection of gold bars, coins, or exclusive Sprott Gold wafers.
Special Price 2021 1 oz American Eagle Gold Coin
About Sprott Money
Specializing in the sale of bullion, bullion storage and precious metals registered investments, there's a reason Sprott Money is called "The Most Trusted Name in Precious Metals".
Since 2008, our customers have trusted us to provide guidance, education, and superior customer service as we help build their holdings in precious metals—no matter the size of the portfolio. Chairman, Eric Sprott, and President, Larisa Sprott, are proud to head up one of the most well-known and reputable precious metal firms in North America. Learn more about Sprott Money.
Learn More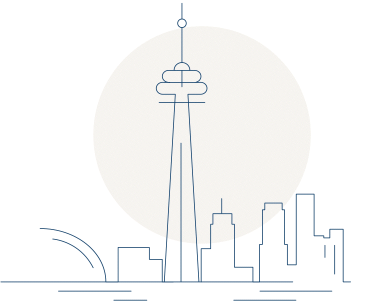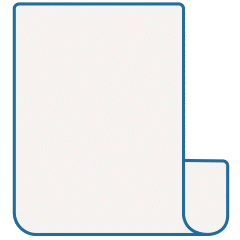 Subscribe to Our Email Newsletter
Don't miss a single insight. Get the latest precious metals news sent to your inbox every week, including our Monthly Precious Metals Projections, Ask The Expert podcast, and the Sprott Money Monthly Wrap Up.